Summer Beach Reads
2015 Jun | By SwimOutlet.com Staff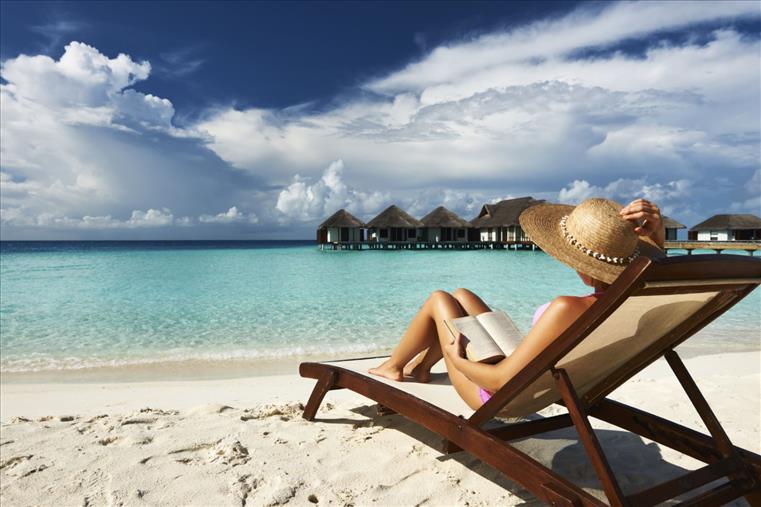 My favorite thing to do on the beach is, well, nothing. But, after nothing, my second favorite thing to do is read. I've loved books my entire life, and while I enjoy reading the classics and biographies and essays, when I'm laying out on the sand under the sun, the only thing I want to read is something fun and easy, something I don't have to invest too much mental capacity on. The SOStyle ladies' compiled a list of our favorite beach reads for you to enjoy. (And, no, Fifty Shades of Grey is NOT on our list).

1. "Wild" by Cheryl Strayed
Many people hear non-fiction and they automatically think "not-fun". But, this story, which was made into a movie recently (starring the fabulous Reese Witherspoon), is interesting, compelling, and very much fun. Strayed lost everything after her mother's death and a divorce at only 22 and at 26, she felt hopeless. Wild is about her experience of hiking more than a thousand miles from the Mojave Desert to Washington State. Alone. Strayed captures the terrors and pleasures of the physical and mental journey she endures. Wild is, in fact, a wild ride that you'll have trouble putting down.
2. "Is Everyone Hanging Out Without Me? (And Other Concerns)" by Mindy Kaling
I love Mindy. We love Mindy. Everyone loves Mindy. And this book made me love her even more. A mix of autobiography, essay, advice, and just plain funny, Mindy takes us through her life while stopping along the way to share her advice on romance, friendships, careers, and, of course, Hollywood. It's funny, it's real, and it's not super long. So, it's the perfect book to start and finish on the shoreline.
3. "Nice Is Just a Place in France: How to Win at Basically Everything" by The Betches
Well, first, this book is written by a group of girls called "The Betches", which makes this something I automatically want to read. The book is about getting what you want, in the ruling-the-world, being-powerful, and being-desired kind of way. Their advice? Don't be easy. Don't be poor. Don't be ugly. Full of satire, fun, pop culture, and parody, this book is lighthearted and just plain hysterical. Warning: this book may be fun, but it's definitely not to be taken seriously. Read at your own risk. (But we can guarantee you'll laugh.)
4. "Revenge Wears Prada: The Devil Returns" by Lauren Weisberger
The sequel to everyone's favorite fashion-infused novel, The Devil Wears Prada, Weisberger comes back with this just as delightful follow-up. Almost 10 years after Andy Sachs quit her job working for Miranda Priestly at Runway magazine, Andy and Emily (the uptight, super-serious co-worker, who used to be her arch nemesis) start their own high-end bridal magazine. And Andy is having her own wedding, to Max Harrison, a giant in the media world who is not only super successful and rich, but also extremely hot (obviously). Andy seemingly has it all, until the morning of her wedding when one little secret letter turns her entire life upside down. As if that's not enough to get you racing to read this book, Ms. Miranda Priestly makes a return. Quick. Go get this book!
5. "I Feel Bad About My Neck: And Other Thoughts on Being a Woman" by Nora Ephron
I love this book, and not just because Nora Ephron is my literary spirit animal. In I Feel Bad About My Neck, Ephron meshes her love of New York City and cooking with her struggles of aging while still trying to maintain the outward appearance of a woman who has it all together. With wit and complete honesty, Ephron easily encapsulates the struggles women have or will have. No matter what your age, this book is funny and relatable and makes us all feel okay about the fact that we, too, will one day understand the struggles of removing unwanted facial hair and finding the right wrinkle creams.