Recipe: A Healthier Pumpkin Spice Latte
2015 Nov | By SwimOutlet.com Staff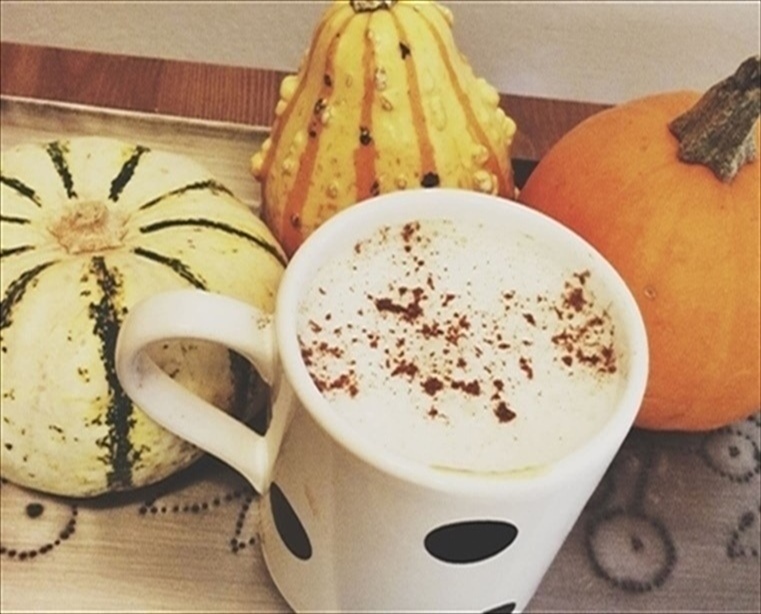 It's that time of year; and no, we don't mean the holidays. We're talking about everyone's favorite fall-flavored drink: the Pumpkin Spice Latte. But, if you're anything like us, you love the flavor of the PSL, but not the calories (or the cost!). So, we've come up with an at-home version of this fall fav that's under 200 calories and tastes just as good (if not better).
Here's what you'll need:
- A hand mixer
- 4 oz. of your favorite coffee
- 1 cup of coconut milk (any milk will work, but for the least amount of calories and a sweeter taste, the coconut milk is the best choice)
- 3 tablespoons of organic pumpkin puree
- 1-1/2 tablespoons of real maple syrup
- 1/8 teaspoon of pumpkin pie spice (can't find it? You can make your own by mixing 50% cinnamon, 35% nutmeg, 10% clove, and 5% cardamom.)
- 1/8 teaspoon of vanilla extract
- A pinch of cinnamon for topping
Start by brewing your coffee and pouring 4oz. into a mixing glass. Add in the pumpkin puree, 1 tablespoon of maple syrup, the pumpkin pie spice, and the vanilla extract. Use the hand mixer to blend it together. Pour the pumpkin coffee into your favorite mug.
Next, you need to froth the milk. Don't have a milk frother? No worries! (If you do, you just saved yourself this extra step!) Take a cup of the coconut milk and a half tablespoon of maple syrup (for extra yummy flavor) and heat in a small saucepan on the stove over medium heat until it starts steaming. Make sure to take the milk off heat before it begins to boil. Once it's hot, pour into a tall mixing bowl (to avoid splattering) and froth it using your hand mixer. It should take about a minute, or until the milk gets nice and frothy on top. Spoon the froth from the bowl on to your coffee and dust the top with cinnamon.
And, lastly, enjoy immediately! Happy PSL Season!