Five Quick Tips On Protecting Your Skin From The Sun
2017 May | By SwimOutlet.com Staff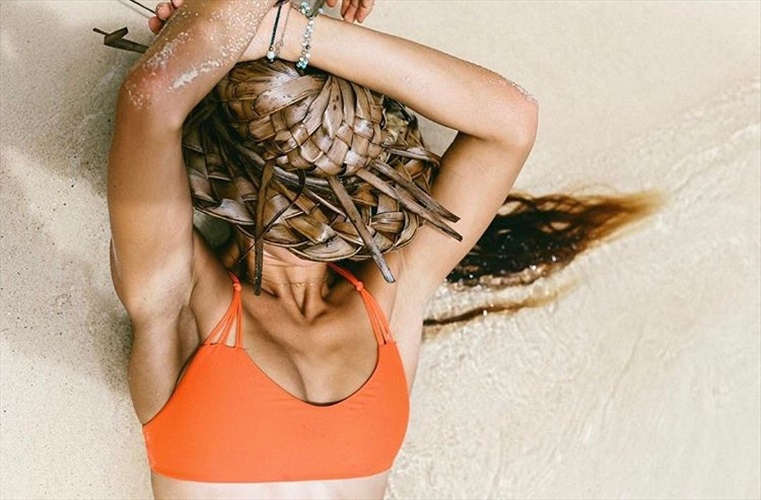 Memorial Day Weekend, the unofficial start to summer, is upon us, which means it's time to dust off your favorite pool floats and fire up the old BBQ grill. In light of the pool parties and beach days that are sure to follow this weekend's festivities, we're talking about skin care. Choosing a sunscreen and taking preventative measures to protect yourself from the sun's damaging rays are just as important, if not more important, than picking out a new bikini.
Here are five quick tips on protecting yourself from this summer's beaming sun.
1. Buy a trust-worthy sunscreen. There are so many solid sunscreen brands to choose from, but we suggest finding one with water resistant technologies and a strong SPF. Extra points if you find an all-natural brand!

2. Wear a hat. Although you'll likely have sunscreen on your face, we recommend wearing a hat, too. Your face, neck and scalp are the most prone to sun damage (wrinkles, yikes!), and are often times neglected. Wearing a hat will ensure care-free coverage, all while adding a bit of style.
 
3. Reapply, and do it frequently. The most common made mistake when it comes to sunscreen is that if you apply at the beginning of the day, you're done. You should make a point to reapply sunscreen every couple of hours, especially if you plan on being in and out of the water.

4. Bring a pair of sunnies. Aside from being trendy, sunglasses are vital in protecting your eyes from UV light. This ultimately helps to preserve your vision and prevents unwarranted wrinkles from squinting. Win-win!

5. Stay hydrated! When you're dehydrated, you may notice your lips get ultra-chapped, which can be especially uncomfortable in the sun. In addition to wearing chapstick, make sure that you are staying hydrated and drinking plenty of water throughout the day.
These may all seem like no-brainers, but making them a priority will make all the difference. Now, where are you, summer? We're ready!