Five Great Beach Getaways to Check-Out This Winter
2018 Nov | By SwimOutlet.com Staff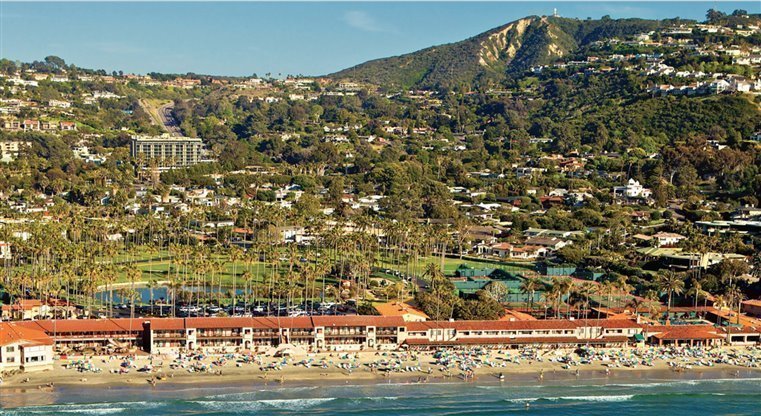 It's never too early to start planning your beach getaway for later this winter when the cold weather blues start getting you down. Here's five great spots you may want to consider this year.
La Jolla, California

This idyllic beach-side town with cliffs, coves and the rare Torrey pine might not have California's most legendary stretches of beach, but La Jolla Shores Beach (picture above) has all that the family needs – and more.  And when the kiddies get bored, the museums and San Diego Zoo at Balboa Park are a perfect complement to your days in the sand and surf. For those looking for some quiet tranquility can spend an afternoon in Torrey Pines State Park, one of the wildest stretches of land on the Southern California coast.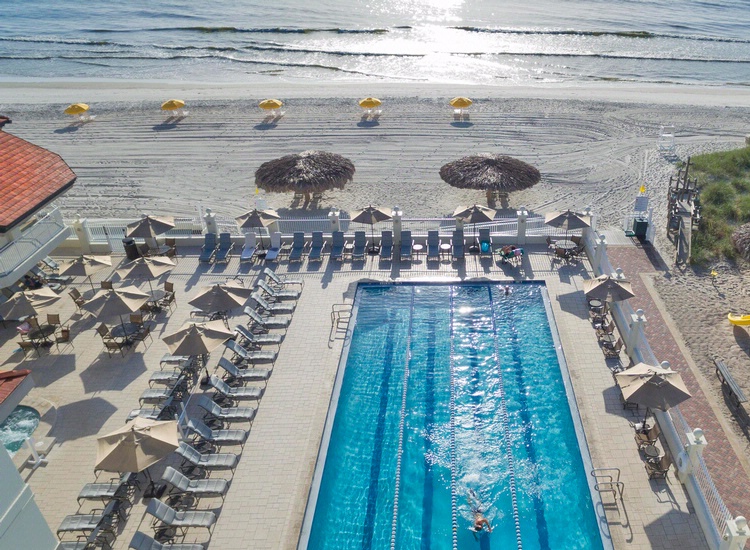 Ponte Vedra Beach, Florida

Northern Florida might not be as warm and reliable in terms of winter weather as its South Florida neighbor, but several of its towns are worthy of a stay, including St. Augustine, Fernandina Beach (Amelia Island) and our favorite, Ponte Vedra Beach. Perhaps known best as the home of The Players Championships golf tournament and the PGA Tour, Ponte Vedra Beach features a classic beach hotel resort with the Ponte Vedra Beach Inn & Club (above) built in the 1920s. With easy access to Jacksonville Airport and the variety of activities around the Jacksonville beaches, there's something for everyone.

Maui, Hawaii
Maui, the second largest of the Hawaiian islands, is known for its unmatched beauty and varying activities. Regardless of whether you want to do everything under the sun, or nothing at all by the pool, Maui has got you covered. Between the scenic Road to Hana, snorkeling at the Molokini crater, beautiful ocean-front resorts, shops and restaurants in historic Lahaina, or surf lessons in Ka'anapali -- there's truly something for everyone. Winter tends to be a peak season in paradise, but if you plan it right, you can avoid the crowds and sneak away without breaking the bank.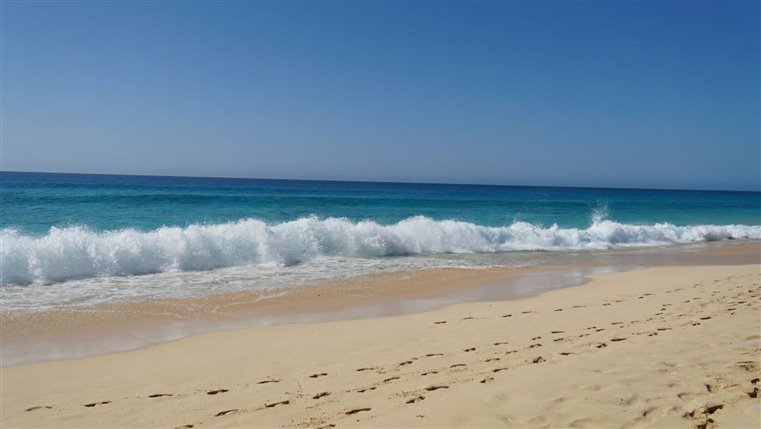 Sal Island, Cabo Verde
The Cape Verde Islands, an archipelago of 10-inhabited islands in the Atlantic Ocean off the West Coast of Africa, might not be a trip for the faint of heart, but it's a great option for those looking for something off the beaten path and miles of gorgeous unspoiled beaches. Cabo Verde Airlines runs a weekly flight out of Boston Logan Airport and the island of Sal has legendary white sand and windsurfing spots to go with some top-notch resort hotels. Or transfer to the barely-inhabited island of Boa Vista (pop 6,300) to really have a beach to yourself (above). Check out the Guest House Orquidea for one-of-a-kind B&B lodging with a personal touch from the owners/proprietors.
Key Largo, Florida

Over a year after Hurricane Irma blew through the Florida Keys and wreaked havoc on Key West and other popular destinations, most of the tourist areas have rebounded and are fully open to visitors. While the town of Key West might have the charm and the history, save yourself the extra 2.5 hours of driving to Key West and stop on the island of Key Largo for beautiful beaches, scenic hotels and great swimming. Take a bottomless boat tour, visit an alligator habitat or stop in at the the History of Diving Museum which is sure to impress little ones with its old diving masks that look as much like ancient knights as modern-day explorers.