An Easy, Last-Minute Fourth of July Recipe
2016 Jul | By SwimOutlet.com Staff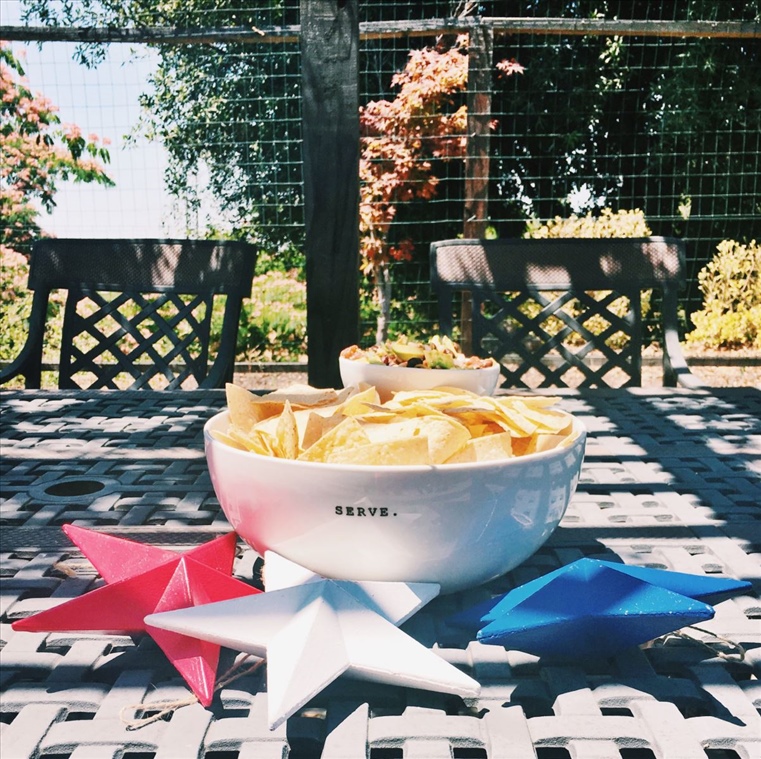 If you're like us, your 4th of July plans have gone one of two ways: you've had plans for weeks and you're just now thinking about what dish to bring, or your friends have decided at the last minute to host a BBQ and now you have to figure out what to bring. And also, who wants to spend half of your precious, three-day-weekend day cooking? (Hint: no one.)
We have a solution. And it's a good one.
This corn and bean salsa, as we so lovingly refer to as Cowboy Caviar, is not only super easy to make, but it's incredibly delicious.
Here's what you need:
1-11 oz. can of show peg corn
1-15 oz. can of black beans
1-15 oz. can of Rotel
2 ripe avocados
2/3 cup red onion
1/4 cup red wine vinegar
2 cloves of garlic
3/4 teaspoon salt
1 teaspoon cumin
2/3 cup of cilantro
A few dashes of hot sauce
A dash of garlic salt
A squeeze of lemon juice
Start by rinsing and draining both the corn and black beans and put into a large bowl. Next, add the Rotel and red wine vinegar. Chop up the red onion and cilantro and add into the bowl. Using a garlic press, add the garlic. Add the salt and cumin, a few dashes of your hot sauce of choice, a pinch (or two) of garlic salt, and squeeze half a lemon. Toss everything together. Right before you serve, cut up the avocado and add it in.
Serve in a dish and dump a bag of tortilla chips into a bowl and that's it! You have a crowd-favorite and you'll still have plenty of time left to enjoy the long weekend.
Happy 4th of July, everyone!