A New Take On A Healthy Shake
2015 Sep | By SwimOutlet.com Staff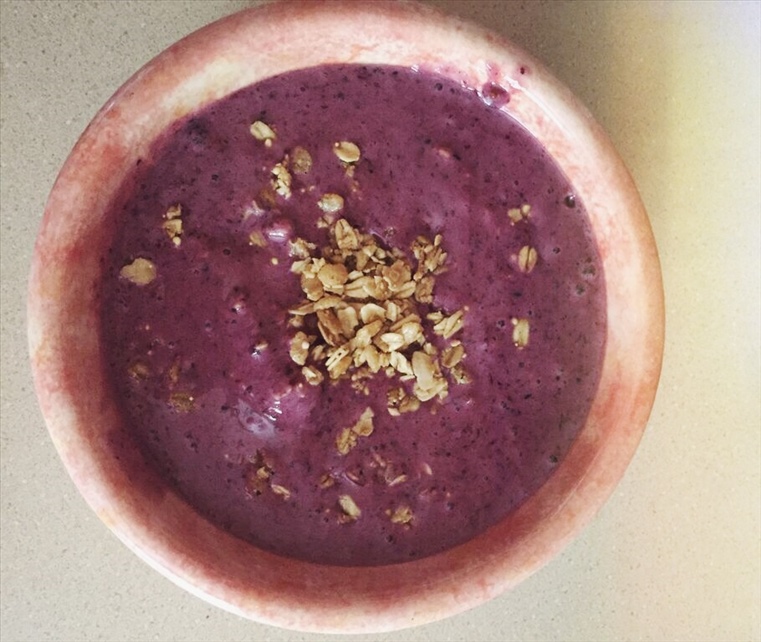 Smoothies are our favorite way to get in a quick meal full of delicious and healthy ingredients. But, if you're anything like us, we find a smoothie and stick with it until the thought of a smoothie makes us want to cry and eat pizza. So, anytime we find a new way to get in our daily dose of fruits, we get pretty excited. This smoothie only has a few ingredients and takes less than five minutes to make. Join us for a Very Berry Easy Smoothie!
Here's what you need:
- 1 cup of frozen berries (our choice? Trader Joe's Fancy Berry Medley)
- 1 small banana (hint: the riper, the better! Don't throw the brown ones away – just blend them up!)
- 1 cup of milk
Optional Ingredients:

- 2 spoonfuls of your favorite oats or granola (ours? KIND Oats and Honey Clusters)
- A spoonful of almond butter
Dump the berries, banana, and milk into a blender. If you want a thicker consistency, put the almond butter in, as well. Our favorite to use is Justin's Maple Almond Butter. It has a hint of sweetness that makes the smoothie taste like dessert! If you need to eat this on-the-go with a straw, leave out the almond butter all together.
Once everything is blended, you're ready to go! If you want to eat this more like a sorbet, blend with the almond butter and top off with the oats. It not only adds more flavor, but also more texture and it's great as a meal replacement.
If you need a quick option (like we normally do), pour into a cup (make sure it has a lid!) and go! This will make enough to fill you up until your next meal!