8 Pool Essentials for Guaranteed Fun in The Sun
2018 Jun | By SwimOutlet.com Staff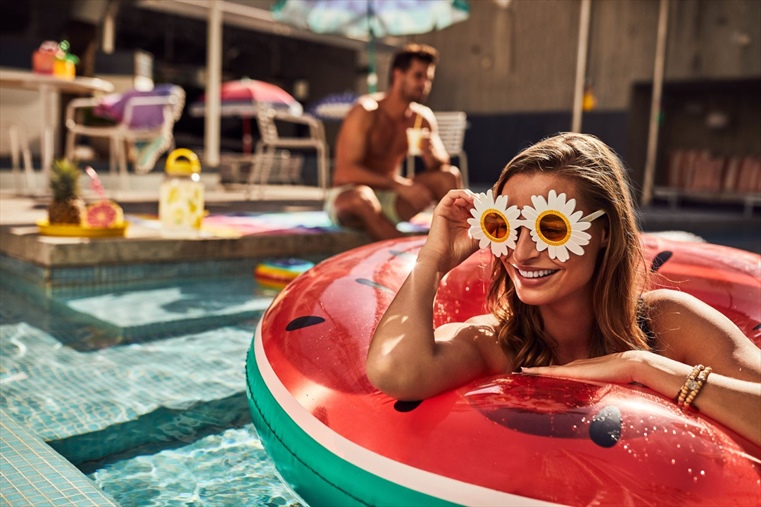 Summer is (unofficially) here, but not without stocking up on the essentials first. While lounging poolside is a mostly minimalistic task, there are a handful of must-have items to make your time by the water more enjoyable. Aside from the obvious—swimsuit, refreshments, sunglasses and snacks—we've rounded up our ride-or-die items for some fun in the sun.
Beach Bags – Just throw it in the bag! With all the pool days that are bound to follow the warmer weather, it's really important to be able to have something to easily grab-and-go. Beach bags are a great catch-all for the rest of your pool-day essentials. Try one with pockets and compartments to help keep things separated, dry, and organized!
Towels – Perhaps one of the most important items on this list: a towel. There are few things worse than forgetting a towel when swimming. If you're planning a little R&R on the pool deck, you may want to bring two—one for lounging and one for drying off.
Life Jackets – While we're big believers in swim lessons, and starting them young, having a life jacket or two on hand is always a good idea. Safety first!
Hats – We're throwing shade—in a good way. Pack a hat to keep the sun out of your eyes and off of your face. Choose a floppy hat, straw hat or baseball cap—your future self will thank you.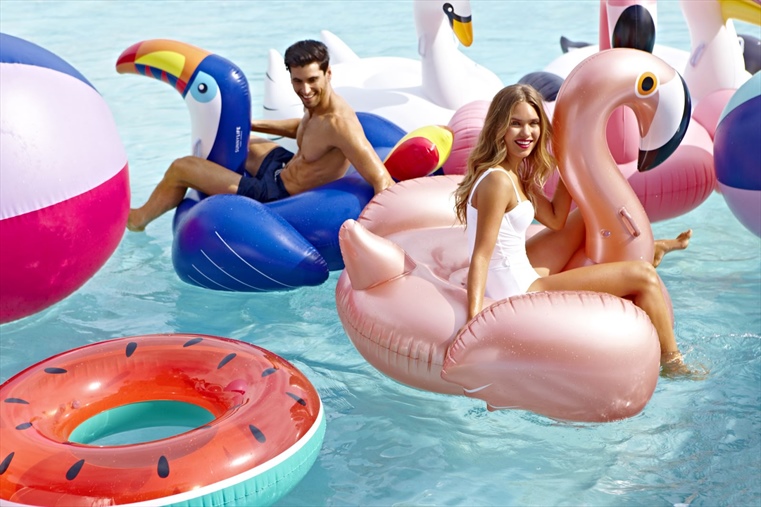 Inflatables – Summer's hottest item? The novelty pool float. We've got everything from rainbows to swans, and fruit to seashells. Choose what speaks to you and float on!
Sun Protection – Don't forget the SPF! We're big advocates for sun protection and skincare, so this one is key! Pick a solid SPF, and/or a UV swim shirt if you feel like doubling up, and keep yourself protected from the summer's harshest rays.
Pool Toys – Regardless of whether you're at an adults-only pool party, or the kiddos are in tow, pool toys make for more fun in the sun. Grab a waterproof deck of cards, an inflatable beer pong table, ring toss or water blasters and enjoy the day!
Beach Cart – Don't let the name fool you, the beach cart isn't just for the sand. We love a good haul, and a collapsible cart makes it easy to lug your items to and from the pool.