5 Ways To Keep Summer Alive
2015 Sep | By SwimOutlet.com Staff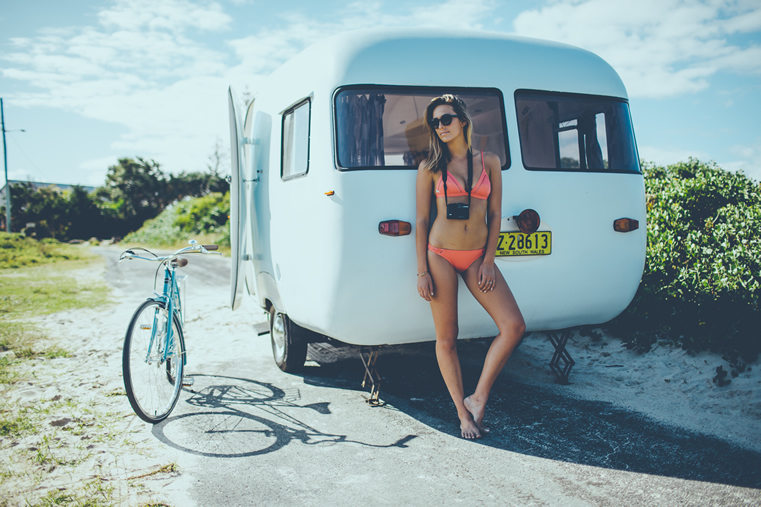 If you're like us, you wish summer would last forever. (Granted, right now in the Bay Area, it feels like summer will last forever.) But, sadly that week comes where the weather starts cooling, Uggs emerge and the Pumpkin Spice Latte is back on the Starbucks menu. While we love sweater weather (and the chance to hide all the weight we gained eating BBQ and drinking too many glasses of wine) and cozy nights by a fire, nothing beats laying out in the sun with a cold drink, a good book, and, preferably, a gorgeous beach in front of us.
If you're longing to make summer last, here are some ideas to bring the sun out even if it's raining.
1. Throw on your favorite summer playlist.
Sometimes all you need is the perfect music to bring your mood up. Our favorite jams this summer? "Can't Feel My Face" by The Weeknd, "Shut Up and Dance" by Walk the Moon, "Honey, I'm Good" by Andy Grammar and, of course, "Bad Blood" by Taylor Swift (we all need some TSwizz in our lives).
2. Don't give up the summer colors.
Fall doesn't have to mean all dark all the time; we happen to love some color in our wardrobe year around. Coral seemed to be the color of the summer, so even if it's October, don't be afraid to add a pop of color to your outfit! Also, for those not-so-freezing days, a tank top under a blazer is totally acceptable autumn apparel.
3. Watch your favorite summer flick.
Whether it's a classic like The Endless Summer, a guilty pleasure like Weekend at Bernie's or everyone's favorite baseball flick, The Sandlot, immersing yourself in summertime flick is almost as good as real summer. Also, take it up a notch: cut up some watermelon, throw some hot dogs on the grill and sip some lemonade. What's more summer-y than that?
4. Travel.
Okay, this is the least realistic way to make summer last, but if you can make it happen, do it. It's as easy as planning a camping trip with your friends or a weekend getaway to wine country/a spa/Southern California/any warm-weather place with your girlfriends. Traveling is one of our favorite things to do in life; to take a breather from the mundane of everyday life and put ourselves in different surroundings. If you get a free weekend and have the extra cash to do it, plan a trip. It's the easiest way to escape the fall or winter blues!
5. Make use of good weather
The end of summer doesn't mean the end of being outdoors. If it's not raining, stay outside! Go for a hike, take a walk before the sun is fully up, watch a sunset, ride your bike, have a picnic in a local park. Being outside is the best way to still feel like it's summertime, so don't give it up! Despite the change in leaf color and the warmer attire, you'll still be able to hang on to the careless feeling we all seem to get in the summer months.