5 Must-Haves for a Holiday in the Sun
2016 Dec | By SwimOutlet.com Staff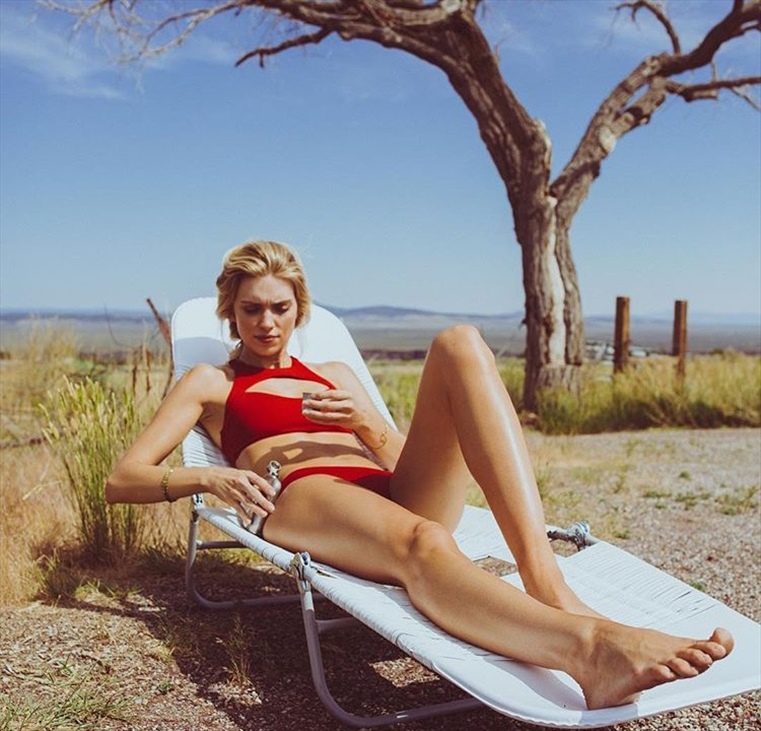 "Dear Santa, this year we're not asking for much. Just a plane ticket to somewhere sunny and a suitcase full of bikinis. In fact, you don't even have to wrap it, we know you're busy. We promise we've been extra good, so we should most definitely be on the nice list (hopefully). Is that too much to ask?"
Does your wishlist look a little something like that? This year we're dreaming of unwrapping a holiday in the sun. So naturally, we've rounded up five of our must-haves for a December in the tropics (cue Weezer, Island in the Sun) in no particular order; 
Boys + Arrows Atomic Mack The Murderer Open Neck Bikini Top + Kiki The Killer Bottom
We couldn't not include a little holiday spirit on this list, so behold, the Atomic Mack Top and Bottom. Boys and Arrows does it again with this little number. The bold red adds just enough festive flare, while staying true to an on-trend, simple 'kini style.
Volcom Not Over It Duster
This cover-up features everyone's favorite power-duo: floral and flowy. The Volcom Not Over It Duster is a versatile piece that can be worn as a kimono over your favorite 'kini or buttoned up as a dress for an ocean-front dinner-- either way it's a must.
Roxy Printed Strappy Love Reversible Fixed Triangle Bikini Top + Surfer Bottom
If pining after a bikini is wrong, we don't want to be right. The Roxy Printed Strappy Love Bikini has a sexy snake-skin print on one side and reverses to a gorgeous solid charcoal on the flip side. It's like two bikinis for the price of one, and that's something we can get on board with. We suggest pairing it with the matching printed bottom.
Somedays Lovin Swimwear Feeling Free Crochet Halter Bikini Top + Bottom
This little 'kini has made all of our crochet dreams come true. Boho babes rejoice-- the Somedays Lovin Feeling Free Bikini and bottom is a lot more affordable than your typical crochet bikini, but just as cute (if not cuter). Win-win!
O'Neill Junie Dress
This dress can do both-- Christmas vacation and Christmas dinner at grandma's house. So regardless if you're frolicking around Fiji or stuck at home, you absolutely need to get your hands on the O'Neill Junie Dress (trust us, it's that good).