Win $300! Enter The SwimOutlet.com Instagram Meme Contest
2017 Oct | By SwimOutlet.com Staff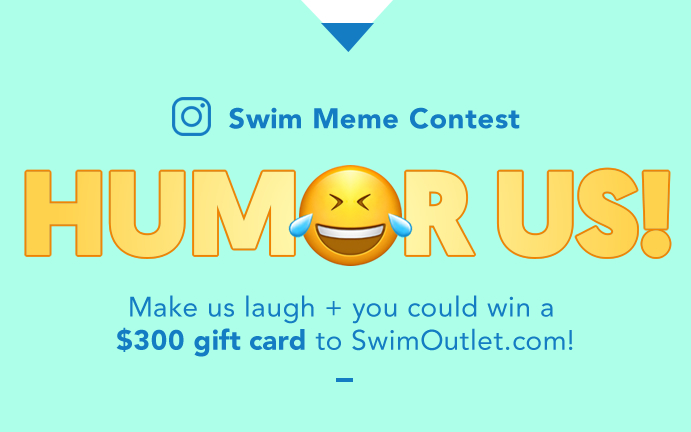 Here at SwimOutlet.com, we love a good meme, especially if it speaks to those infamous swimmer problems we encounter in our sport. Whether coach is making you swim butterfly, you're tired (literally) of waking up for morning practice or you're hungry after a swim—there's a meme for that. While we have fun creating our own, we want to see YOUR favorite swim-themed memes.
To that end, we're giving away a $300 gift card to the best swim meme on Instagram! Make us laugh with your funniest, most creative swim meme and you're entered to win a $300 gift card to SwimOutlet.com.
It's easy to enter, here's how:
1) Create a swim-themed meme. Just download a free meme generating app, choose your photo and caption it. Have fun with it!
2) Follow us on Instagram @swimoutlet, upload your meme for Instagram, and tag us #swimoutletmemecontest
3) Our team will choose our favorite meme & one lucky winner will win a $300 gift card to SwimOutlet.com!
Take a peek at the meme entries here.
Contest ends 11:59pm PT November 6, 2017. All Instagram accounts must be public so we can see your post. Upon entering, you give SwimOutlet.com the right to repost your meme on our social media accounts. The winner will be announced on November 13, 2017 via @swimoutlet Instagram.