U.S. Masters Swimming Club of the Month: December 2015
2015 Dec | By SwimOutlet.com Staff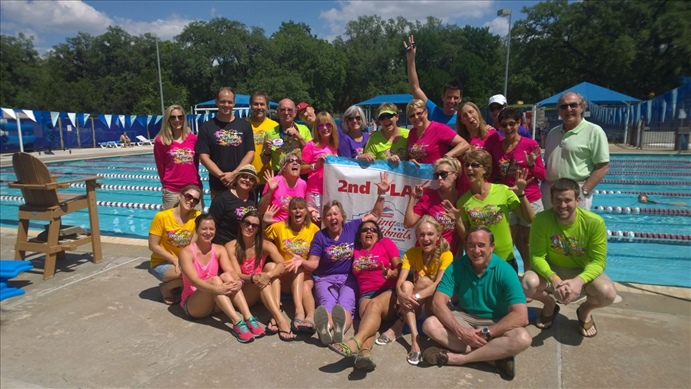 SwimOutlet.com is proud of its partnership with U.S. Masters Swimming and carries a full line of U.S. Masters Swimming products from training accessories to swim gear. Each month, we look forward to highlighting some of the great swimming clubs across the U.S. that feature Masters teams for all types of swimmers. This months' team comes from San Antonio, Texas with the Masters of South Texas.
SwimOutlet.com features a full-service team division that offers customization and bulk order discounts. We also have a team affiliate program that allows teams to set up their own online store to earn cash back for their team or club.
Club Name: Masters of South Texas
Hometown: San Antonio, Texas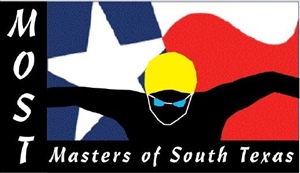 Membership Numbers: 225 team members
Facilities Description: Jewish Community Center – 8 x 25 meters, Univ. of Texas – San Antonio – 6 x 25 yards, NorthEast Independent School District – 10 x 25 meters 
Registered Masters Program since: 2002
Head Coach: Susan Ingraham
Oldest and Youngest swimmer: Johnathan Jones, 18 years old & Sarah Sievert, 90 years old
Fun Team Fact: We are a generational swim club.  We have numerous grandparents and parents who swim with us in addition to their children who are a part of our Age Group Swim Program.  At the 2007 Masters Nationals, we had a three generation relay swim together (Ages 74 – Grandmother, 48 – Mother, 24 - Grandson.
We enjoy traveling around the World. Since 2004, swimmers have represented MOST at National, Pan American, and World Championships in Brazil, Italy, Mexico,Puerto Rico, Dominican Republic, Australia, Sweden, Canada, and this year we head off to Columbia.