U.S. Masters Swimming Club of the Month - April
2014 Apr | By SwimOutlet.com Staff
SwimOutlet.com is proud to renew its partnership with U.S. Masters Swimming and carry a full line of U.S. Masters Swimming products from training accessories to apparel. Each month, we look forward to highlighting some of the great swimming clubs across the U.S. that feature Masters teams for all types of swimmers. This months' team comes from the Golden State with the Modesto Area Aquatic Club.
SwimOutlet.com features a full-service team division that offers customization and bulk order discounts. We also have a team affiliate program that allows teams to set up their own online store to earn cash back for their team or club.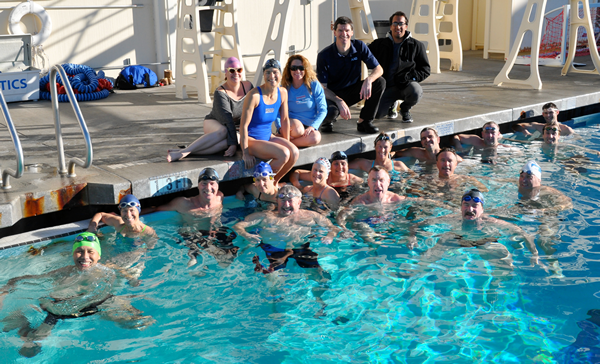 Club Name: Modesto Area Aquatic Club (MAAC)
Hometown: Modesto, CA
Membership Numbers: 139 USMS Members 
Facility Description: Dace Ashleigh Aquatic Center, Modesto Junior College - 25Mx25Y
Registered USMS Program since: 2004
2014 Head Coach: Tom Kara
Oldest Swimmer: Dan Onorato, age 69
Youngest swimmer: Vanessa Broers, age 20
Fun Team Fact? At our 6th annual short course meters meet last August, eight national masters records were set, and all entered swimmers received awesome goody bags!