The Training Arena - Q&A with Matt McLean
2013 Dec | By SwimOutlet.com Staff

Here is our monthly SwimOutlet.com blog featuring a Q&A with an Arena athlete talking about all things training! December's edition features 25-year-old Matt McLean, a 2012 Olympic Medalist. Leave a question or comment for Matt to answer at the bottom by December 31and you'll be entered to win an Arena prize!
1.) We all know long training sessions are not always the most glamorous, what is the thing you love most about training and what's your least favorite?
While glamorous may not be the first term that comes to mind when thinking about long training sessions, I think that the easiest way to make them more enjoyable is to set small goals for each component of every set. This helps to keep you focused, makes the sets go by faster, and makes it more enjoyable because you are fully engaged and invested in what you are doing.
2.) Is there a favorite drill or training routine that you like to do. Something that just gets you motivated?
My motivation is entirely intrinsic, but there are some drills that I really enjoy and find extremely productive. I really enjoy using fingertip drag to help get my elbows high, and I've been trying fins for the first time in my life on a consistent basis to try and get used to the feeling of continuous propulsion.
3.) What suit do you usually train in and give us any idea of any training accessories that you really like to use?
I love the Arena Waternity suits. They last, they fit correctly, and they have some cool designs. As far as equipment, I think a pullbuoy is extremely useful in setting up my stroke. I also find racing suits to be useful in training on occasion. I generally like to throw one on for a "stinger" a few weeks before a big meet. A stinger is generally a short swim designed to emulate a portion of your race. Using a Carbon-Pro MK2 or a R-EVO really helps me get the feel of racing in a meet.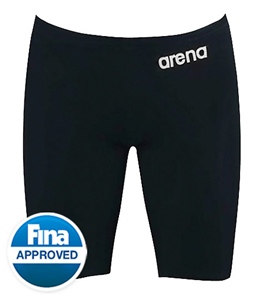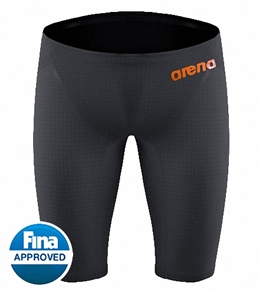 4.) What out-of-water training is tops on your list?
In the past I've had some issues with my shoulders, and it has really prevented me from doing things such as pull-ups and chin-ups on a consistent basis. I think improving on those exercises this year should really help me to improve the front half of my freestyle stroke.
5.) Talk about your build up to the 2012 Olympics where you won gold in the 4x200m freestyle relay. What was the key for you last summer?
In building up to the Olympic Trials and Olympic Games in 2012, I think the biggest favor that I did for myself was keeping everything in perspective. I treated the races as I would at any other meet where it was important to swim fast and didn't let the title or the size of the stage adversely affect me. Sometimes, a swim just doesn't go as planned, and I've had experiences with that over the last two summers, but the important things to keep in mind arethat persistence pays off and no single race ever defines you.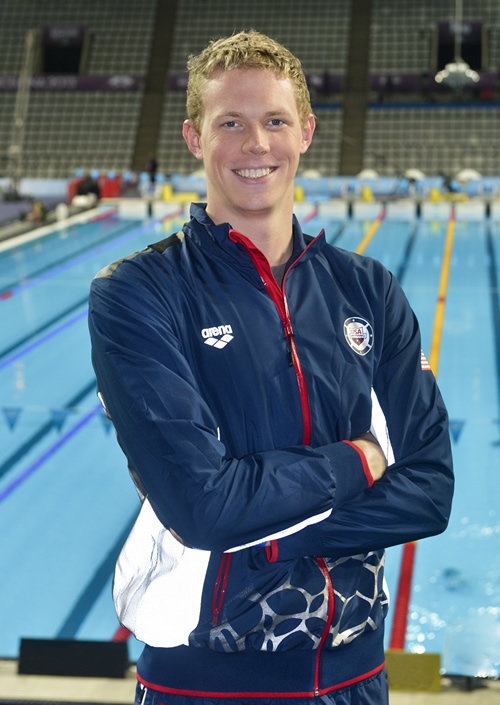 6.) What kind of training does the Olympic relay team do as a team in terms of starts or swimming together? Are there special relay training sessions?
In the camps leading up to international meets the relay teams generally have some time in each workout to practice relay starts and to learn the other swimmers' strokes. This allows you to better assess their finish and better time your start. Relays provide an extremely fun and unique opportunity to represent your country at the highest stages. Their importance is often amplified by the fact that it is not uncommon for the other relay members to be some of your closest friends.
7.) What's your broad goals for the next few years and how is your training going to adapt to get you there?
I generally keep my goals to myself, but I think the best way of sharing would be to say that I'm just as hungry as ever. I am extremely optimistic about my move to NBAC as I truly believe that the coaches and staff are some of the best in the world. I was very fortunate to be able to swim for Mark Bernardino in Virgina, Jon Urbanchek in California, and I hope to build off of the base that they provided me with Coach Bowman.
Don't forget to leave a question or comment for Matt to answer at the bottom by December 31 and you'll be entered to win an Arena prize!