The Training Arena - Q&A with Laura Sogar
2014 Apr | By SwimOutlet.com Staff

The latest installment of our series about training features Arena athlete Laura Sogar.
Leave a question or comment for Laura below by May 5 11:59PM, and you will be entered to win a pair of the Arena COBRA goggles.
 
1) We all know getting in the pool can be a struggle some days, what keeps you motivated on days like this?

I will be the first to admit how hard getting up for those 5:30 morning workouts can be, but thinking about my competition and if they are working hard that morning always gets me motivated to make sure I am not losing out on any training time. It helps that I always end up having fun with my teammates once I am at workout and any of that initial desire not to go is quickly forgotten when we are laughing during warmup.
2) What does the inside of your swim bag look like- do you have a favorite practice suit, type of goggle, or training accessory?

I really really love my arena challenge back suit, I wear them every single day at workout and they're super comfortable and flattering. As far as equipment goes, I cannot do without my kick board. Kicking is a huge part of my stroke so I spend a lot of quality time with my board doing kick sets. I also am getting really into yoga, so at a meet you can often see me with my yoga block stretching out before warmup.
3) Talk about any pre-meet rituals. Do you have a favorite food, song, or stretch that you do prior to a big race day?

I don't have any strict rituals that I follow, but I do eat a ton at swim meets and I sleep like its my job. If it's a big meet one thing I do like to do a few days before is get my toenails painted a bright color with my teammates. It's a nice relaxing way to have fun together before it's race time.
4) How do you stay in shape outside of the water?

After I finished school and my schedule opened up a lot more I decided to get more serious about my yoga practice. I did it on and off through college, but now I go several times a week which has helped me to relax and clear out the long days of training while gaining strength and flexibility. I also lift, run and have recently added pilates to my schedule. It is keeping me really busy but it is a super fun way to get strong.

5) Talk about your NCAA battle in the 200 yard breaststroke, what did it take to get there and claim the title for Texas?

I was up against a really talented field so it was an intense experience. I knew I had done the training I needed to win and that the only thing stopping me was going to be my own mind. Seeing my teammates on the side of the pool deck cheering for me gave me the confidence boost I needed to go out aggressively and finish hard. It was a blast and one of my best memories from my career so far-- made even sweeter knowing what I had to go through in order to deserve it.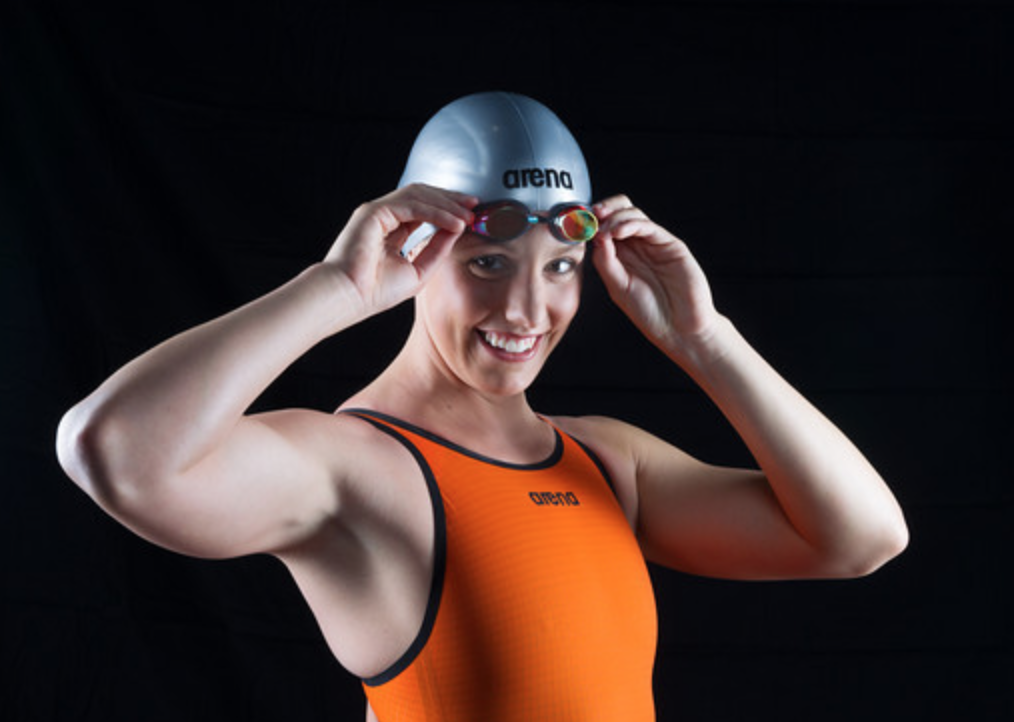 6) What was it like being a team captain at the World University Games in Russia?

Being a team captain at a competition like the World University Games was one of the biggest honors I've received. We had an incredible group of athletes who are all so talented, so it was a blessing to even be competing with them. To get a chance to help lead them and help in anyway was tremendous and I am so thankful for the experience. I mostly enjoyed helping the newcomers appreciate the legacy that USA Swimming has-- whenever we walk on deck together other countries take notice because of the powerhouse that our country is in the water. I tried my best to help people become comfortable with that attention, and to even draw strength from it, because I know that I do every time I step behind a block with the US flag on my cap.
7) What's next? Tell us your goals for the next couple of years.

Well ultimately I would like to make the Olympic team in 2016. To be able to represent the USA on the ultimate athletic stage has been a lifelong dream of mine, and if I do get blessed with that opportunity I want to be ready to show the world what America is made of. Until then I am training and working really hard to cultivate a lifestyle that will maximize my performance in the pool. I have been improving my nutrition and recovery routines because every little thing matters in a sport that counts hundredths. Outside of the pool I am applying to graduate school next fall, so I hope to begin continuing my education next year.
8) What's your favorite way to pass the time outside of the swimming pool?

Austin has some amazing restaurants, so I really enjoy getting together with friends for dinner and talking about our weeks. I am also a huge animal lover and I volunteer extensively for our local animal shelter Austin Pets Alive!, which has an incredible cat rescue program. I feed and care for the animals there and also foster neonatal kittens, which are found by animal control without their mothers and need to be bottle fed until they are able to eat on their own. I take care of them for several weeks at my home until they are ready to be adopted, then I see them off to a good home. It's one of the most rewarding feelings and I always have kittens to play with, so it's a pretty sweet deal!
 
Don't forget to leave a question or comment for Laura in the comments below by May 5 11:59PM for a chance to win a pair of the Arena COBRA goggles!