The Training Arena - Q&A with Claire Donahue
2014 Jan | By SwimOutlet.com Staff

The latest installment of our series about training features Arena athlete Claire Donahue, who is also a regular on the Fitter & Faster Tour Presented by SwimOutlet.com and appears in the Swim Like a Champion DVD series.
Leave a question or comment for Claire below, and you will be entered to win the Swim Like a Champion – Butterfly DVD featuring Claire.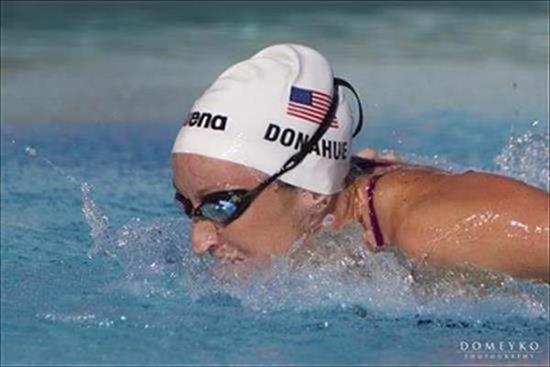 1) We all know getting in the pool can be a struggle some days, what keeps you motivated on days like this?
During this time of the year, I have a lot of practice and most of them are very hard. On the hardest days, it's extremely challenging to stay motivated. A lot of what I've done recently to help me get through practices is to focus on my mental game. If I start thinking about 'how hard this practice is' and 'how it's only Monday' I start to spiral down and will usually do poorly at practice. However, when I focus strictly on my technique and what I need to be doing to go fast, I tend to swim a lot better. Even when I have a bad week, month, & sometime year I stay motivated by staying positive. It's not easy, but the more practice I have, the better I get. I try to enjoy the people I'm around, learn something from the practice I'm doing, and have fun at the new places I get to go to. Enjoy the journey!

2) What does the inside of your swim bag look like- do you have a favorite practice suit, type of goggle, or training accessory?
My swim bag can be pretty chaotic. I try to keep it organized but by the end of the day it's a mess. I always have my favorite pair of Arena Pure Mirror Goggles, WKU swim cap, and the most important thing of all my Arena Carioca Challenge Back Suit (I have two of them-different colors). I make sure I pack my favorite after workout snack: peanut butter & jelly sandwich and chocolate milk. All put into my Arena Fastpack.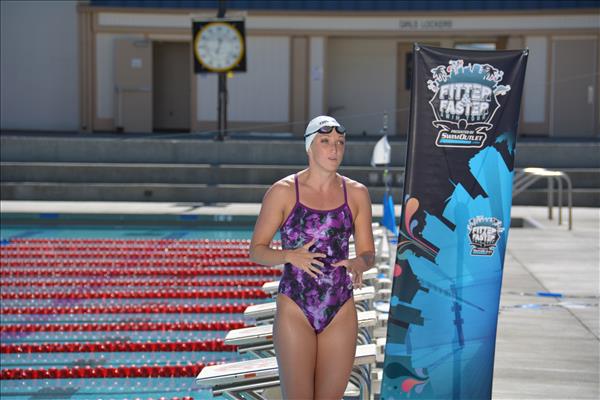 3) What do you do to stay in shape outside of the water?
Swimming isn't the only type of workout I do. I actually do quite a bit out of the water. I lift weights three times a week; it usually takes an hour each time. I run three miles, every Monday, Wednesday, and Friday. I do yoga at least once a week. Flexibility is a huge part of my training now. I also make sure I stretch before and after every workout. And everyday I do at least 10 minutes of abdominal work. I've learned that all of these things are a big factor in helping me stay in shape and perform well.


4) Talk about any pre-meet rituals. Do you have a favorite food, song, or stretch that you do prior to a big race day?

I don't have too many pre-meet rituals. Spaghetti and meatballs is my favorite food. Before I leave for a meet weekend I make sure and make a nice healthy meal: usually salad, spaghetti, and finish it off with a smoothie.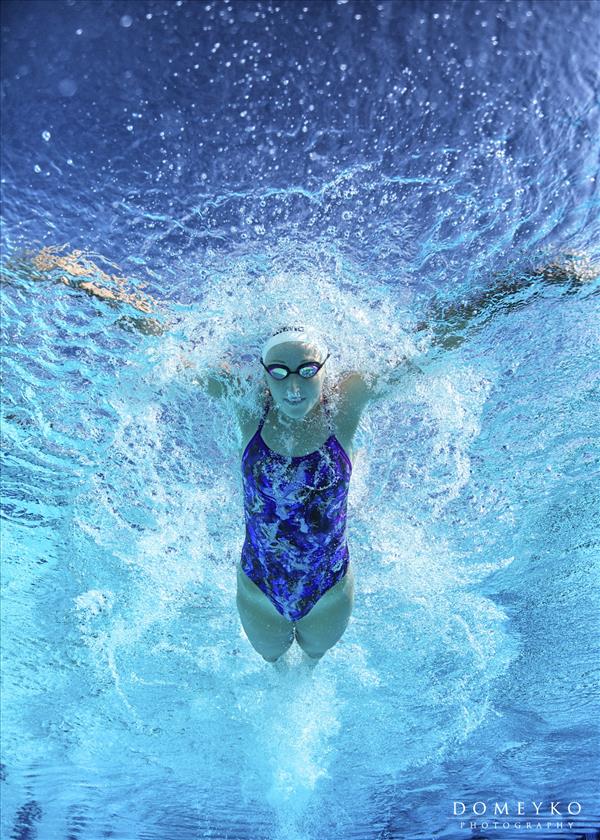 5) Share with us your 2012 Olympics experience in London. What was a key component in your training to get you there?

The Olympics in London were like nothing I've ever experienced before. Everything was so big and so amazing. It was like walking through a fairytale. The whole U.S. Olympic Swim Team flew over together, and we were all so excited. When we got to the Olympic Village (where all the athletes stayed), I was wide-eyed and running around. Just on the first day I saw the dorms, the pool, the cafeteria, everything, and it was incredible. The cafeteria alone was huge. When we went to the pool, I couldn't believe it. It fit over 17,000 people.
My mental attitude is a huge part in what helped me to get to the Olympic Finals in the 100 Butterfly, but that wasn't the only thing. The key was actually realizing all the parts to being successful and how important they all were. Everything adds up very quickly and I made sure I did all those components and then some. I very rarely miss practices, even if I am sick. I get to workout early and leave late, doing extra, stretching, and asking questions. I do things I'm not asked to do like eating healthy and running to help stay in shape. I am constantly trying to find ways to get better.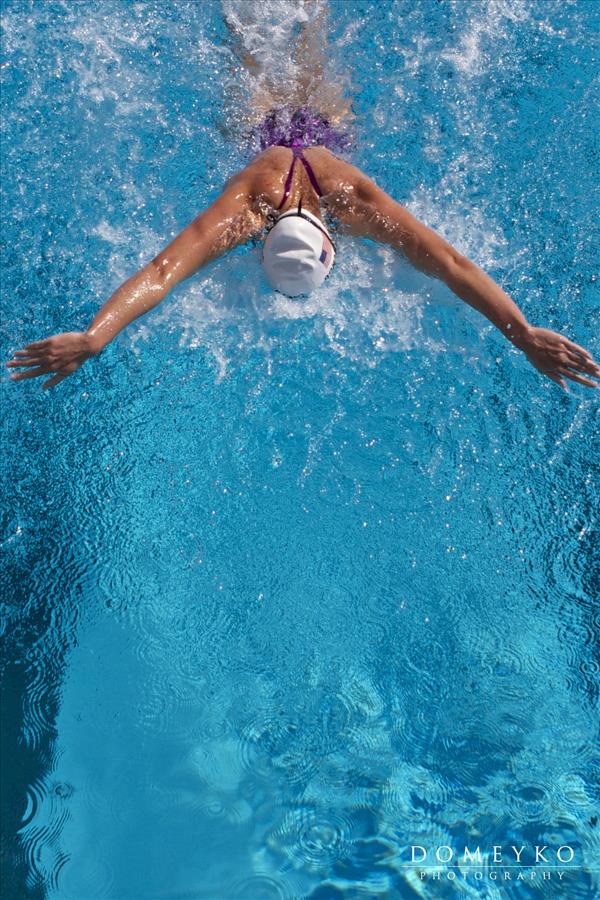 6) Where do you see yourself in the next couple of years, what are your goals?

My Future Goals:
2014 – Top 3 at the Pan-Pacific Championships (3rd in the World)
2015 – First World Title!
2016 – Make my 2nd Olympic Team in two events & 2 Olympic Gold Medals (100 fly/relay)!

Remember to leave a question or comment for Claire below, and you will be entered to win the Swim Like a Champion – Butterfly DVD featuring Claire.