The Quest to Qualify: Getting Back in the Water
2018 Feb | By SwimOutlet.com Staff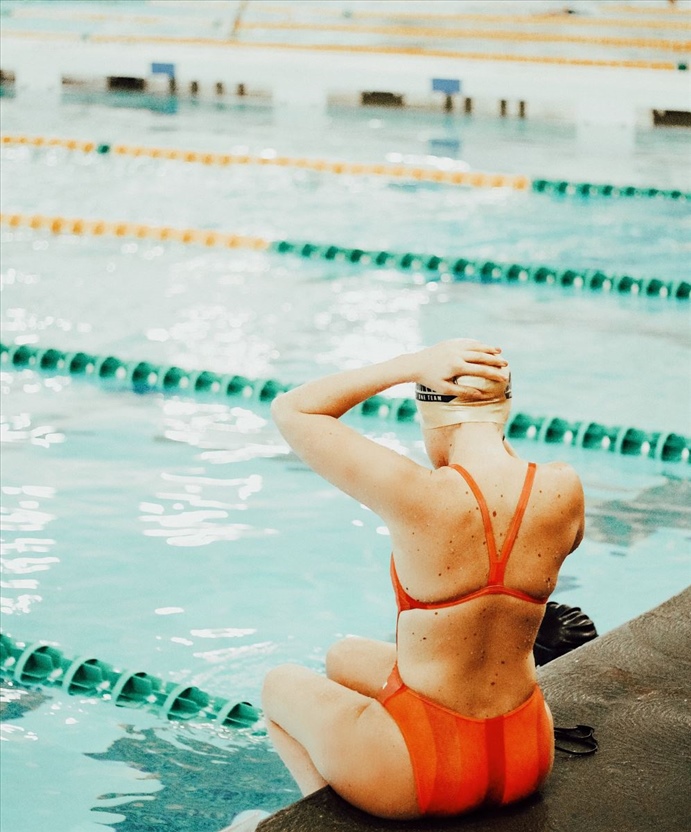 Last Spring, I attended the U.S. Masters Swimming National Championships on behalf of SwimOutlet.com. Being there was unlike any swim meet I had been to before (and I have been to a lot). Seeing swimmers of all ages, from all different backgrounds, with one goal, was so inspiring. I thought to myself, I want to come back next year—not as an employee covering the event, but as a swimmer competing.
I had my eyes set on the 2018 summer National Championships for two reasons—1) they are set to take place in Orlando, Florida (hello, Disneyworld), 2) it gave me ample time to get back in the pool and start training.
So, here we are.
After a nearly 4 month (holiday) hiatus from the water, we're two months in to 2018, and I've finally begun working towards my goal of competing in Florida in July.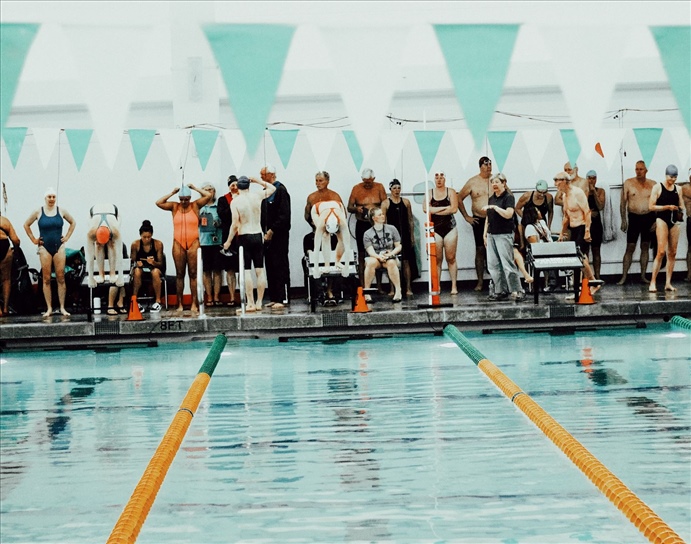 Getting back in the water was easier than I thought. With my coach, and teammates, on board with my end goal, we have been easing in to longer practices and ramping up the yardage. Swimming is a lot like riding a bike, and it's fairly painless to pick back up where you left off (at least at my age—I'm 27). The hardest part for me has been finding the motivation to truly dedicate myself to the sport again, but I know I have a long way to go if I am going to register for the National Championships with qualifying times.
When I first researched the meet, and the qualifying times, I was a bit discouraged. For my age group, the qualifying times are paces that I haven't swum since the peak of my career, over 10 years ago. I decided that I needed to bite the bullet and dive back in (literally) to racing, to get an idea of where I stood.  This past weekend, I raced in the Valentine's Affair Masters Swim Meet at the University of San Francisco. I only swam two races, the 50y free and the 100y free, so that I could get an idea of my pace and reacquainted with the starting blocks and all of the adrenaline that's bound to follow.
My times were slow compared to where I need to be come July, but considering I hadn't raced in over a decade and only just started swimming again, they weren't terrible. It's a good starting point. And at the very least, it got me excited for what's to come on my quest to qualify over the course of the next six months. It was the push I needed to commit to being better, and I'm excited to bring you all along for the journey!