SwimOutlet.com Continues as Presenting Sponsor of Fitter & Faster Swim Tour
2015 Jan | By SwimOutlet.com Staff
Today, SwimOutlet.com announced its continued partnership with the Fitter & Faster Swim Tour as the leading swim clinic tour across the U.S. for several more years.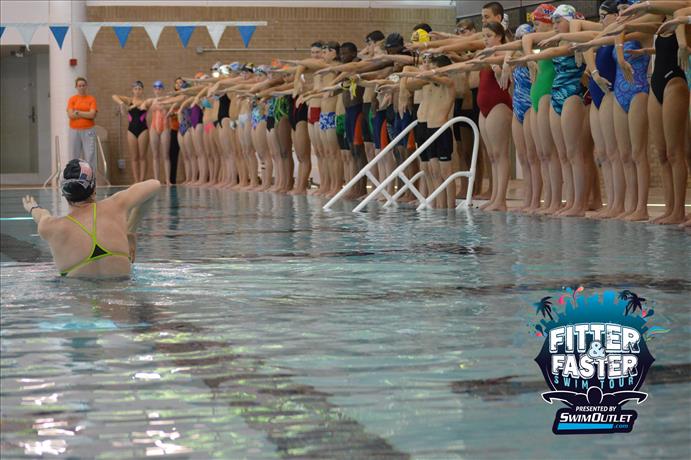 The Fitter & Faster Swim Tour Presented by SwimOutlet.com has been around for over five years and we have been the primary sponsor since 2010. During that time, the tour has hosted over 600 events throughout the country with another 150 scheduled for the next two years.
The tour and its individual clinics are everything that we at SwimOutlet.com love about swimming as a sport and a physical activity: it's fun, challenging, inspirational and healthy. The tour's clinicians are some of the leading names in the sport – Olympic and world champions – and their lessons are not just swim lessons, but life lessons, too, for both swim kids and their parents. In 2015, the tour will introduce a coach's program, while specializing its curriculum to various skills.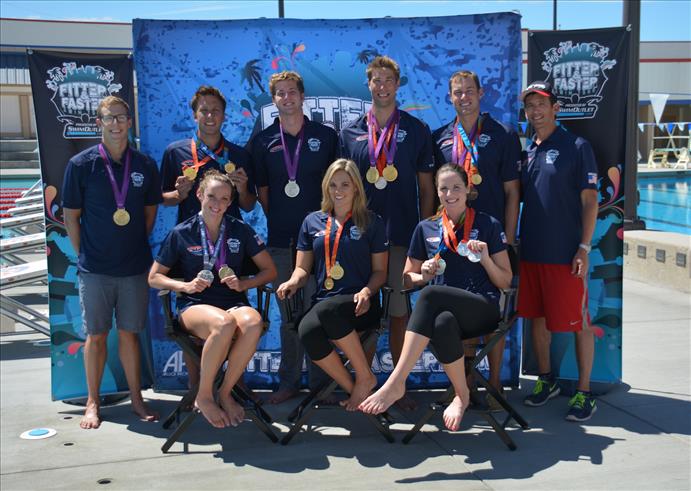 "We take great care in the development of Fitter & Faster curriculums. Over the past six months we have begun to offer many more narrowly-focused clinics that provide tremendous value to participants, parents and coaches," said David Arluck, Fitter & Faster Swim Tour Founder & CEO. "We have been offering sessions that have minimum and maximum time standards; clinics that focus solely on IM transitions; camps that focus on Speed and Power for swimmers with minimum time standards; open water racing; dry-land training; parent seminars led by parent of Olympians… and much more. We have also developed more offerings for clinics that limit the number of participants who can attend. There is something for everyone."

And we're pleased to be there for every participant, supporting the Fitter & Faster Swim Tour at every clinic. Check out a clinic near you today, you'll be glad you did: http://fitterandfaster.com/.
Fitter and Faster Swim Clinics and Camps from Fitter & Faster Swim Tour on Vimeo.