Swim Like a Champion DVDs: Behind-the-Scenes of the Production
2013 Dec | By SwimOutlet.com Staff
By Chloe Sutton
When I work with the Fitter & Faster Team, I know that no matter what we do, we do it big! We take an idea and we do everything possible to make it the best thing out there. When you're working with a group of Olympic Swimmers, you know that we're competitive, disciplined, and we never settle for anything but an epic success. So when I was invited along with a group of my favorite fellow Olympic swimmers to San Jose, California for a secret project, I knew that something amazing was in the process. 

I packed my bag with swimsuits and flew to San Jose. I was picked up at the airport and went directly to the pool to check out the "set". When I arrived, I was amazed. The pool was beautiful; there were people everywhere, cameras everywhere, lights, reflectors, banners, and backgrounds… everything you would expect on a Hollywood movie set. I knew immediately that we were about to make something special.
As the other athletes began to arrive – Matt Grevers, Jimmy Feigen, Mark Gangloff, Peter Vanderkaay and Claire Donohue – we all started buzzing with excitement. The group of us had been to meets, training camps, and other clinics together for many years already and we are all really close friends.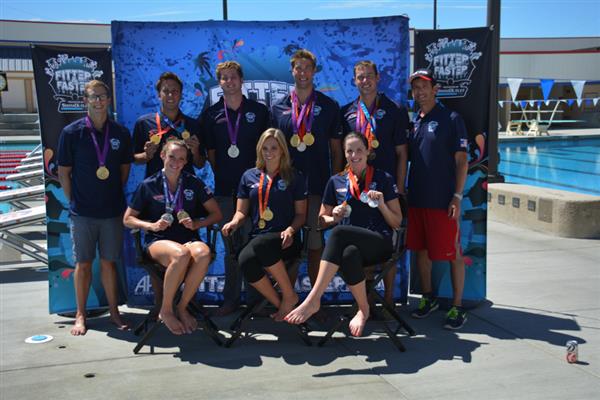 The hotel we stayed at was beautiful. It was a huge older hotel with a lot of history and stunning grounds. The whole scene was extremely inspiring. The night we arrived, we all grabbed a notebook and a pen and went to sit by the pool at a table to catch up and to talk about our plans for shooting the following day.

The greatest thing about this group of athletes is that we all have been doing clinics and teaching swim lessons for a long time to go along with our own swim training and stroke-analysis since our early days. We know the stroke, we know how to teach it, and we have great chemistry as a group. I learned so much myself through the whole shooting process just by watching the others teach their strokes.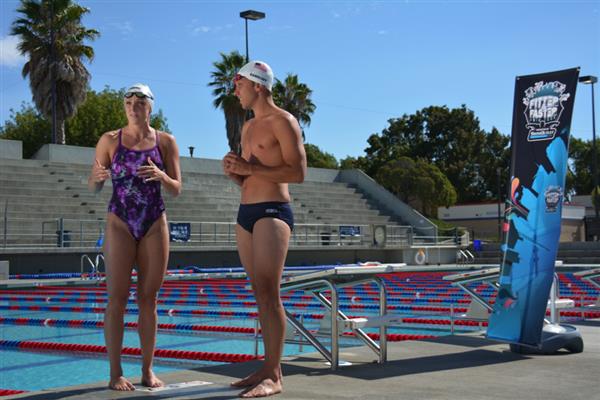 One of my favorite memories of the weekend is Peter and I driving around trying to find a place to pick up sandwiches for the rest of the group. We got so lost! The sandwich place was only about a mile from the pool, but it must have taken us half an hour to find it. When we finally found it, it was next to a CVS. Of course, Peter and I had to go in and buy silly string, bubbles, and little water guns. We laughed the whole time. We came back from our sandwich run with bags full of snacks, toys, and no sandwiches! We had forgotten all about our order. Back out we went for sandwiches. It was way too much fun.

Filming the Swim Like a Champion DVD was a ton of fun. We all worked with each other, drawing from everyone's energy and expertise to really make it the best product possible. The hardest part was when we would all be sitting together behind the scenes while someone else was filming, trying to be quiet and control our giggles when all we wanted to do was talk and laugh with each other.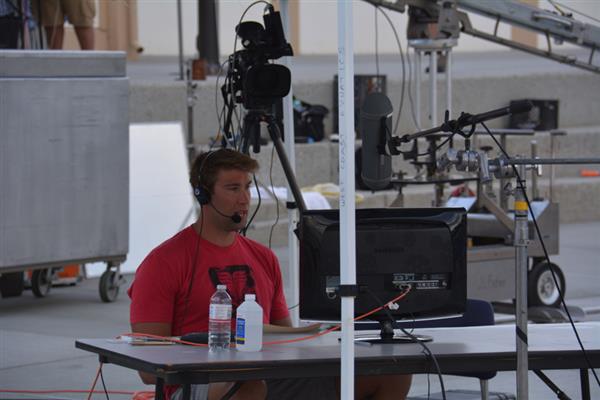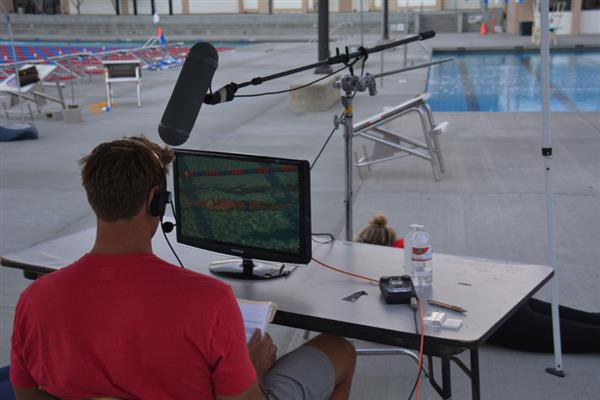 The producers from Championship Productions as well as our director, David Arluck, wouldn't settle for anything less perfection from us, the camera guys, the lighting, etc. If the camera wasn't at the perfect angle, we shot again. We strategically planned out everything we said to make sure that we were describing the drills and stroke in the best way possible.

I firmly stand behind the Swim Like a Champion DVD with the belief that it's the best product of its kind on the market! I had a blast shooting it and I wouldn't change a thing. If you want to swim faster and learn from the best, get your hands on a copy of it, now. Just like your swimming, they're going to go QUICK!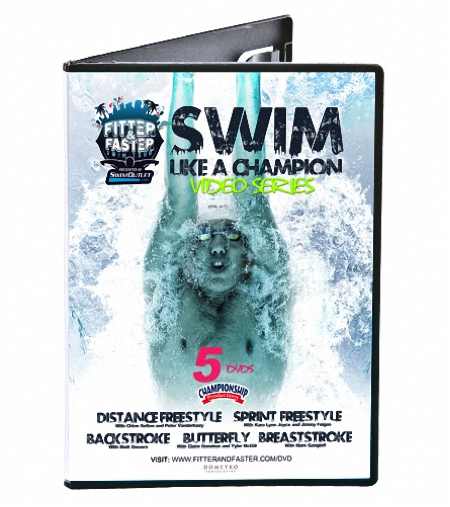 About Chloe Sutton


Chloe Sutton is a two-time Olympian and distance freestyler who is the only American to have competed in both the Open Water and pool swimming events at the Olympic Games. After graduating high school, Sutton bypassed college eligibility and turned professional to focus on her swimming career. After competing at the Beijing Olympics in 2008, she won her first world medal with a third place finish in Open Water swimming at the 2009 Swimming Worlds. In 2012, Sutton competed in the 400m freestyle at the London Games and one year later finished in the top 10 of all three distance events at the World Championships: 400m free, 800m free and 1,500m. She currently lives and trains in Mission Viejo, CA.