Speedo Introduces Speedo Fit
2016 Aug | By SwimOutlet.com Staff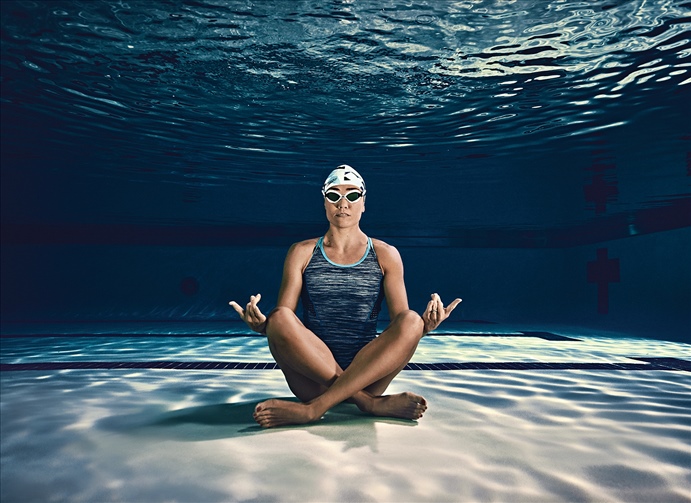 With the Olympic year in full swing, we're seeing a lot of focus on sports, athletes and fitness in general. People who have never swum more than 10 yards are jumping in the pool and veteran swimmers are looking for new and innovative ways to improve their training.
It's an exciting time for our sport, and even more so with Speedo's newest form of training to hit the swim community—Speedo Fit. Speedo Fit helps you take your workout to the next level by pushing your limits without the high-impact of gravity on land. This new way of training focuses on three key components: power, endurance and recovery.
Speedo USA launched their #GetSpeedoFit campaign in mid-spring of this year and SwimOutlet.com had the privilege of diving in (literally) to test out the new workouts in the pool. We joined the Speedo team, a handful of trainers from their partners at Exos and Olympic swimmer, Cullen Jones and Natalie Coughlin, in a quick workout in the water lead by American Big Wave Surfer, Laird Hamilton.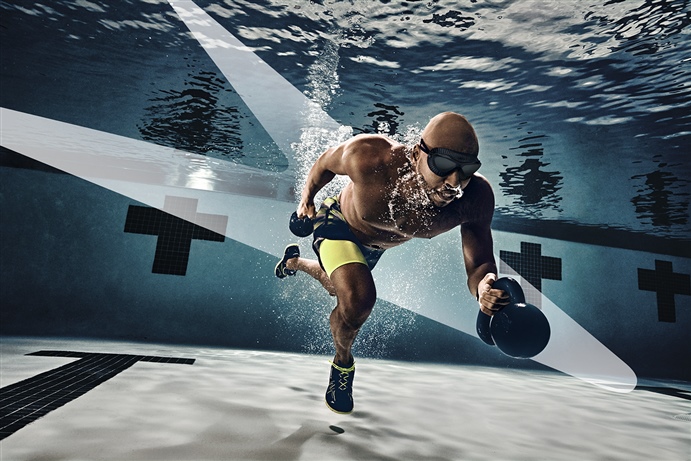 Speedo worked closely with Exos and Laird Hamilton to identify the benefits of land workouts combined with the low-impact advantage of being in the water. In the pool, we used kettle-bells in underwater lunge and squat exercises, we did curl extensions using just the resistance of the water and swim paddles, we repurposed our kickboards in a push-pull exercise and we tested the new Speedo water shoes in some deep-water jogging.
The icing on the cake? We got to kick back (literally) and relax on pool noodles for a five-minute recovery after we stretched. A swimming savasana, if you will.
Speedo Fit really opens a whole new element to the sport of swimming. Whether you're a retired swimmer, an avid runner looking for recovery after a long run, or a water aerobics lover who wants to kick it up a notch—Speedo Fit has something for everyone, every age and every level of intensity.
In coorditnation with the launch of the new training techniques and workout regimen, Speedo introduced a Speedo Fit collection of water specific fitness apparel and suits, along with a wide range of training gear for the pool. 
There's fit and there's Speedo Fit. Discover the power of water!