Ryan Lochte & SwimOutlet.com Launch Fan Photo Contest
2012 Aug | By SwimOutlet.com Staff
Within the first hour of launching the Team Lochte Photo Contest, over 50 fans had already submitted photos. Participants said the reason why they jumped on this opportunity so fast was due to the amazing grand prize: a 1-on-1 phone call with Ryan Lochte. 
Would you also like a chance to win a 1-on-1 PHONE CALL WITH RYAN LOCHTE?! All you have to do is submit a photo of yourself wearing the Lochte Glasses, made famous by Ryan himself with appearances on The Today Show, Late Night with Jimmy Fallon, and NBC Olympics in London. Make sure to have your friends vote for you -- The person with the most votes and the highest rating wins the grand prize of a 1-on-1 call with Ryan Lochte! Prizes will also be given out weekly throughout the contest: A pair of the Lochte Glasses signed by Ryan.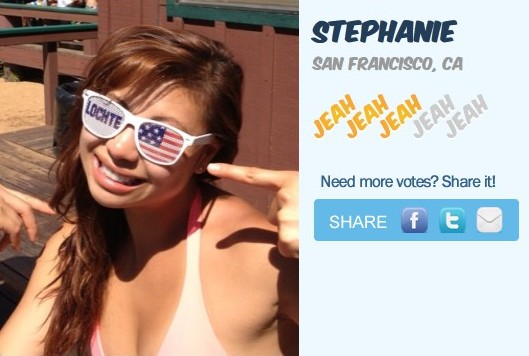 If you're a Lochte fan, you'll love this contest: It's dripping with Lochte likeness. The photos even have an advanced "JEAH" rating system! Can you get more "JEAHs" than Jimmy Fallon?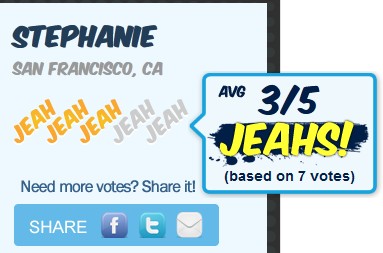 To find out more or to enter the contest, click here.
Don't have a pair of Lochte glasses yet? Click here!