Preparing for a Race - Traveling Stress Free
2014 Jun | By SwimOutlet.com Staff
By Jarrod Shoemaker, 2008 Beijing Olympian
 
A lot of you out there might be traveling to your first triathlons this summer. Traveling to races can be quite stressful; in my last review, I made a list of things to bring while traveling to a local race; however, traveling via plane, domestically or internationally, can be quite different. Here, I have put together some tips and thoughts about how to approach traveling longer distances to races, as you get ready for summer race season.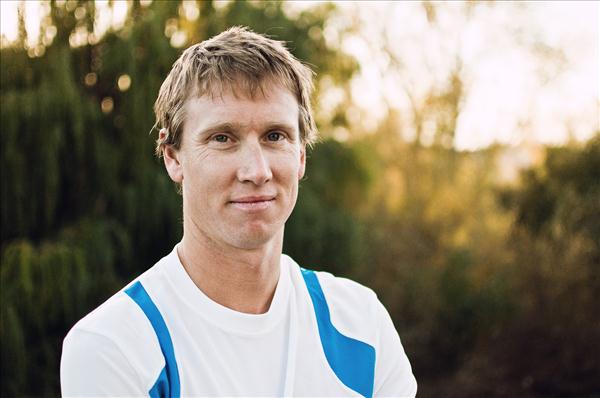 Over my years as a pro triathlete, I have flown over 1 million miles and could tell you all sorts of stories from airports from Beijing to Sydney to Frankfurt to Chicago, but there are quite a few tips that I have learned that can make triathlon travel a lot less stressful.

This year my first big trip was to New Zealand for the New Plymouth World Cup and Auckland World Series Race. I started looking at tickets in December and booked my flight in early January, ensuring that I got the connections that I wanted, and the dates I wanted. As my departure date got closer, I started to go over my list and begin to pre-pack.

Chances are you have signed up for a race early, so no reason not to do your flight arrangements early, as well.

2 Days to Departure

A few days out from departure it is all about pre-packing. The important things that I pull out are my passport, my clothes and my electronics. I tend to pile things up, but it allows me to see what I have and what I am missing:

1) Passport

- Remember when traveling your passport needs to be valid for more than 6 months
- Months prior to departure check to see if you need a visa to that country

2) Electronics

- When traveling internationally always pack 2 or more converters
- Electronic cords for laptop, garmins, phones, etc
- Make sure laptops and eBooks are charged for the flight

3) Clothes

- Check out what the weather forecast will be like where you are traveling, and pack accordingly
- Always pack a rain jacket!
1 Day to Departure

After my training today, I took apart my bike and packed it. I have a couple of different bike cases, but this time decided to use my Ruster Sports case and two wheel bags to travel. It's always important to give yourself extra time to pack your bike, so you do not miss anything. It's nice to have a big backpack as a carry on and a sizeable duffel or wheelie to check.

I also pull out one set of running clothes, and my goggles and swimsuit to pack in my carry on. When I land, I want to be able to go for a run upon arrival, even if my luggage does not make the long journey.

1) Bike

- Review your wheel choice for the race based on the course layout
- Pack extra lube, grease, skewers and allen keys
- Extra tires and tubes

2) Carry On

- Pack water bottles (empty), and snack food
- One set of running clothes, swimsuit and goggles.
- Pack travel itineraries, hotel information and scrap paper
- Headphones, iPod, electronics and reading materials
Departure Day!

On this trip my first flight is not until 7pm, but with a tight connection in LA, I have been checking up consistently on the on-time performance of my flight and have a list of alternate flights, so that I can make my connection in LA.

It is not a good idea to do lots of hard training before travel, so I just did an easy run and swim set before taking off to the airport. With everything pre-packed it will be easy for me to leave earlier, if necessary.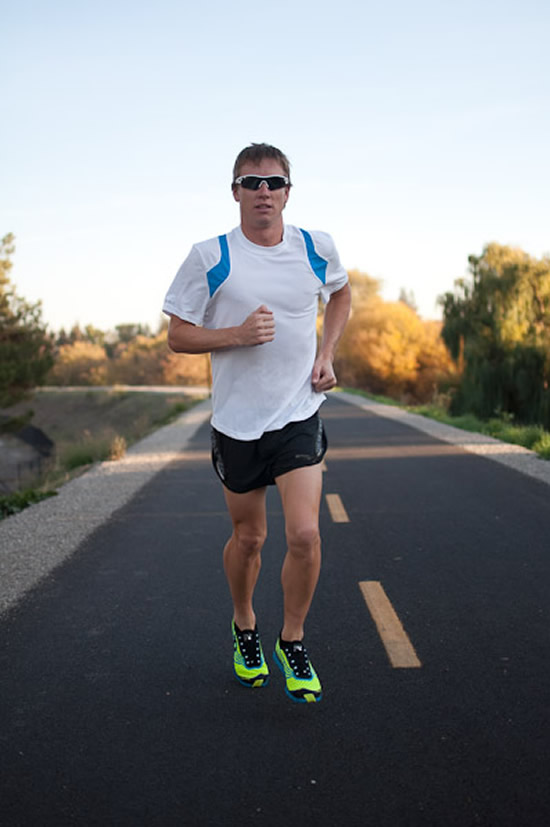 After a nice enjoyable run, I headed over to the pool. I got a text message that my flight from Orlando to LA was delayed by 2 hours, which would cause me to miss my connection in LA. Immediately, I called United and they switched me onto a direct flight to LA on Delta, which leaves 2 hours earlier but will give me more connection time. Thank goodness for flying so much, it is easier to get switched onto other flights!

Being pre-packed helped me be a bit more flexible.
Travel Days

I have learned over my years of travel that it is better to be proactive than reactive. Things are going to happen on the days you travel! One example is the snowstorm in Denver at the start of May in 2013 that diverted our flight to Colorado Springs, but everything was delayed out of Denver so we still made our connection. Once you are traveling it serves no purpose to get worked up or worried about connections, you are either going to make them or miss them. Stressing, worrying or getting crazy will not help the situation.

While traveling make sure to drink 8-12oz of water per hour, planes have less humidity and can give you severe dehydration. Also make sure to get up and move around as much as possible. I will also wear compression socks (which we talked about in an earlier post!) to combat pooling of blood in the legs. One other trick is to change your watch to the time zone you are going to as soon as you can.

Once I arrive in a location, I always try to go for a quick jog to shake out the legs and get right onto the local schedule. Starting to eat meals on the local time and training as usual helps your body adjust to the time change faster.

One final thing to help with travel is to look ahead to find pool locations and times. The pool finder on iSport.com is a good first resource for this. Once again being proactive will help save you time and stress once you have arrived.
Be proactive instead of reactive!