Pan Pacs Begin Countdown to Tokyo
2018 Aug | By SwimOutlet.com Staff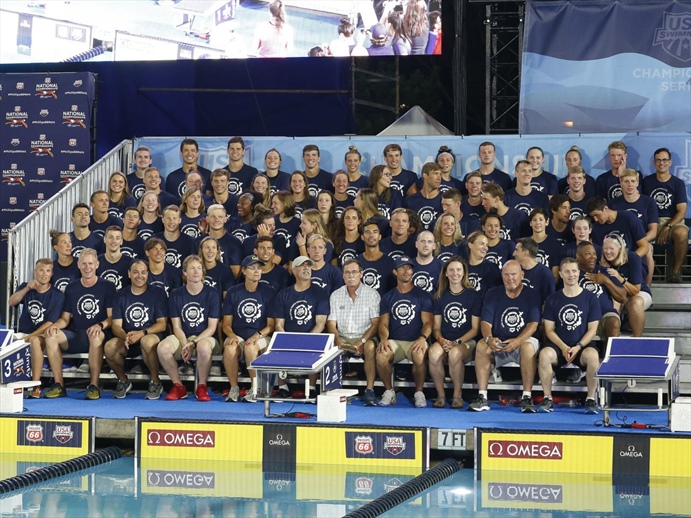 Without an Olympics or Swimmings Worlds on the schedule this year, the top international meet for Americans in 2018 is this week's 2018 Pan Pacific Championships held in Tokyo, Japan.
It's a somewhat "manufactured" event of countries along the "Pacific Rim" without any real tradition -- but it adequately fills the gap specifically for Americans and still gives us a glimpse into who is hot and who is not two years out from the next Olympics.
While most of the Asian countries have the Asian Games later this month and the Australians and Canadians competed for national pride in the Commonwealth Games, the U.S. focused on this smaller event.
Meanwhile over in Europe, the Europeans just wrapped up their European Championships with some scintillating times and new world records.
Here are five things to look for at this week's Pan Pacs:
1) Can the Aussie's bounce back and look dangerous again?
The Aussie's didn't exactly shine at the 2016 Olympics winning just three gold medals thanks mostly to some standout swims from Kyle Chalmers and Mack Horton. But if they were disappointing in Rio, then they were downright dismal in Budapest at Worlds last year where only a terrific swim in the 200m back by Emily Seebohm won them a gold late in the meet. While the Aussie's dominated as expected at the Commonwealth Games the Pan Pacs will be a much truer test to see if they are on the way back to challenging the U.S. -- at least even a little bit -- for swimming accolades in Tokyo.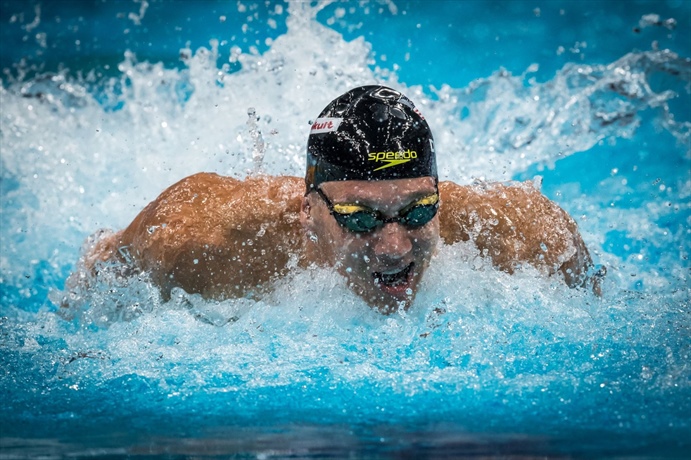 2) Can Caeleb Dressel bounce back?
It's clear that Caeleb Dessel was not well-rested at U.S. Nationals in late July. He was a surprising sixth in the 100m free and out swum by Michael Andrew in other events. That might have been a coaching and training miscue or it might have been by design since swimmers only need to win one event to qualify for Pan Pacs. Now Dressel will get to hone in on his schedule over the next year and his Pan Pacs performance will be closely watched. An immense talent, Dressel is certainly not untouchable -- not yet at least and not when he's overtrained.
3) Who will emerge as the reigning backstroke queen?
Kathleen Baker's world record in the 100m backstroke was one of the most exciting moments of this summer's U.S. Nationals in Irvine. It came almost exactly a year after Canadian Kylie Masse broke the 100m backstroke mark at Worlds. Australian Emily Seebohm has never set a world record but she is an Olympic silver medalist at 100m backstroke and the reigning 200m world champion. With all that talent in the discipline it will be interesting to see who outduels who for backstroke supremacy this year.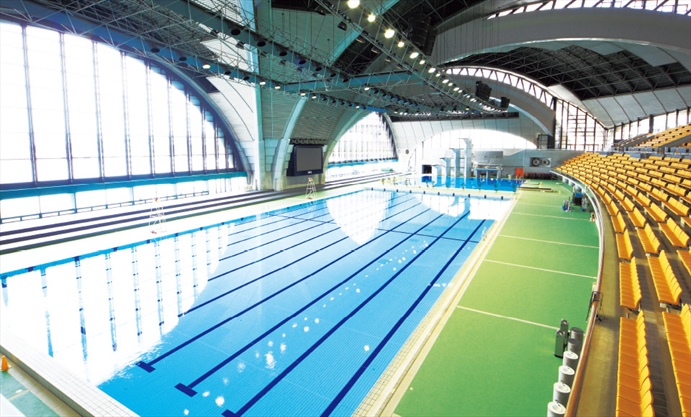 4) Will Japanese get a home country bump?
Home country medal bumps are well-publicized during Olympic Games. Almost all home countries see a big increase in their normal medal table totals as a result of a) improved funding; b) better training infrastructure; c) increased support from national Olympic bodies; d) familiarity with the venue and surroundings; and of course, e) hometown crowds. Japan will likely boost it's average medal count in 2020 and with a handful of talented swimmers, it will be interesting to see if they will outperform in Pan Pacs to set the tone for their own expectations and success come two years from now.
5) Will any World Records fall in the incredibly fast pool in Tokyo?
The Tokyo Tatsumi International Swimming Center is known for being a fast pool, very fast. In fact, just last January Ippei Watanabe set a world record in the 200m breaststroke in a minor meet there. That doesn't happen very often unless it's a fast venue. There are a number of world records that could fall. The 100m women's backstroke is vulnerable (see items #3) and any time Katie Ledecky swims, people watch the splits for WR times but we may be surprised by some newcomers who find the venue to their liking. And while it's not the pool that will be used for the Olympic swimming competition, any World Record at Pan Pacs will just continue raise our collective excitement for Tokyo 2020!
For network coverage tune into NBC on Saturday and Sunday 4-6pm EST.