Packing for Your Baby's First Swim Class
2017 Jan | By SwimOutlet.com Staff
By Tal, Mom of Four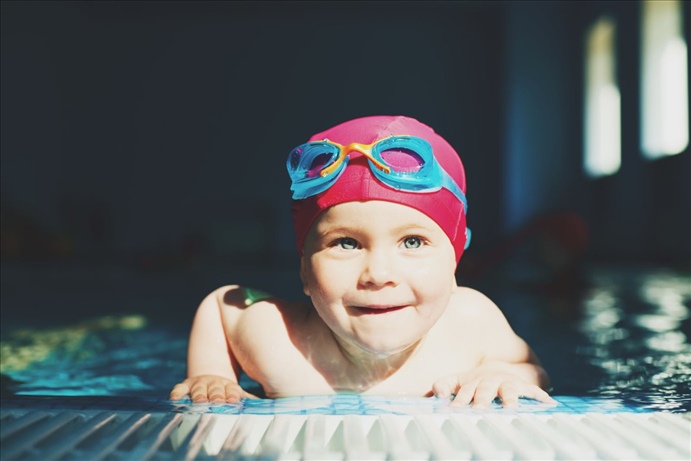 Taking your child to their first swim lesson can be a whirlwind. There is joy in watching them learn, angst in wishing time would slow down and the anxiety of what to expect and what to bring. In the midst of all of the excitement, there's also that tiny bit of fear that you'll forget something vital to their journey of becoming the next Michael Phelps (like a camera to document it all!).

So to help avoid a meltdown from your little fish, we've rounded up the must-have items to bring to the pool for swim lessons. Snacks for bribery are optional (just kidding, kind of). For the snack, I would suggest fruit. I like to use their school lunch box to bring food and or just pack a bigger lunch on swim lesson days, so the extra snack is already there.
Of course, you'll want to bring the basics: a pair of goggles, a towel and a swimsuit. I love the Stephen Joseph goggle collection, and the kiddos do, too.

Depending on how old your little swimmer is, you'll probably want to bring some swim diapers. I suggest the Huggies Little Swimmers Disposable Swim Diapers. They are quick, easy and water-friendly, which is an all-around win in my book. Some pools require double diapers so you can also check out the Sporti Swim Diaper or the pink, skirted one for your little girl.

My daughter's hair gets super tangled from swimming, so I always try to shampoo, condition, detangle and brush it out as soon as possible when she gets out of the pool. I love the California Baby shampoo and conditioner because they are gentle and free of harmful additives, but they work wonders to wash away saltwater and chlorine. Don't forget to wet your baby's body and hair before the swim to limit chlorine absorption.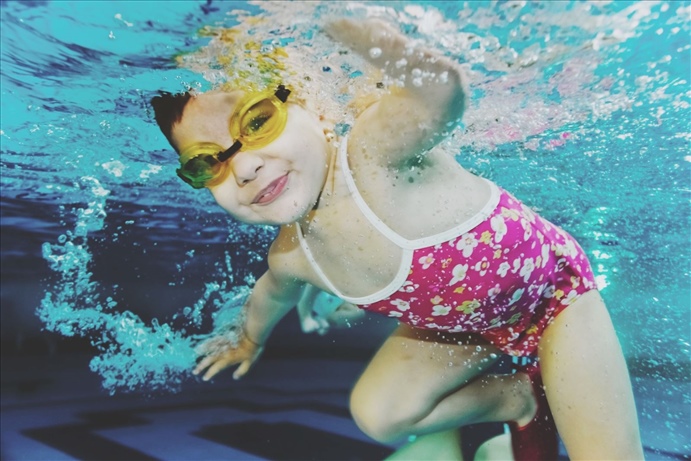 If you've ever brushed out a little girl's hair, you know you need something ouch-free to avoid squirming and tears. The California Baby Detangling Spray and Wet Brush Neon Detangling Brush is my go-to combo, and I highly recommend it for any moms who are constantly combing wet, tangled mermaid hair. I throw it all in the Saltwater Canvas Shower Bag, along with the shampoo and conditioner, for quick pack-and-go convenience.

Extra points if you carry some of these Emi Jay Neoprene Hair Ties in the bag, too. The neoprene makes them durable, comfortable and quick-drying which is key for the little swimmer on the go.
After class you'll want to put on something quick and easy like a simple dress or onesie. Often I bring pajamas to the pool since I won't be showering them again and it's pretty late once all of them have finished lessons. Water shoes, sandals or flip-flops for the feet are quick and easy. Try this clog.
Lastly, I never leave the house without some good sunscreen in tow, especially in the sunnier seasons, and don't forget to grab your little one's favorite water bottle, or sippy cup, for post-swim hydration. Now you (and your toddler) are ready to dive-in to swim lessons!

Mommy Tal was a buyer at SwimOutlet.com, and now raises four swim-loving kids in Los Gatos, California. She started bringing them to the pool when they were just starting to walk!