On Deck: Q&A with Michael Andrew
2016 Apr | By SwimOutlet.com Staff
with Michael Andrew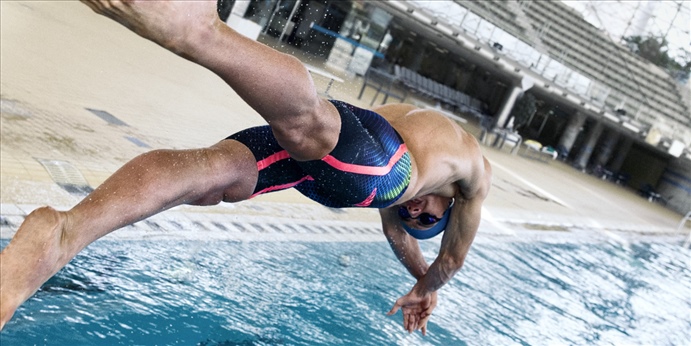 SwimOutlet Blog: Hey Michael, tell us a little about your upcoming schedule for the next few months heading into U.S. Olympic Trials? 
Michael Amdrew: My schedule leading into trials is a really exciting one, which some would call crazy! I've been invited to compete at the Inaugural TYR Derby Pro Shootout last week in April (which I'm so excited for) and then we will take some time to continue preparing for trials. Beginning of June we expect to be in Europe for a few competitions including the Mare Nostrum series before it's go time for Trials!!!
 
SwimOutlet Blog: What have you been focusing on at this point in your training cycle?

Michael Andrew: The main things we've been working on in my training have been my starts, turns & under waters, my back half (endurance to finish a race), and just sharpening everything up as much as we can!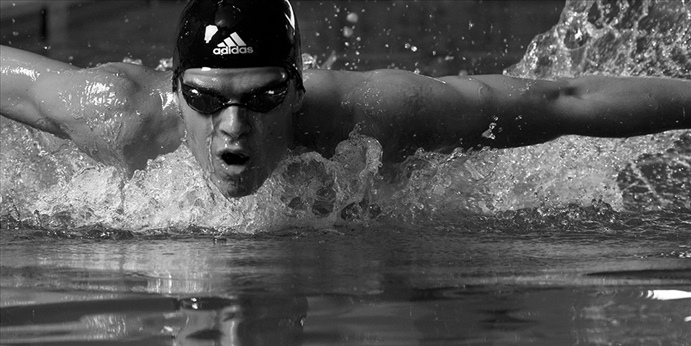 SwimOutlet Blog: It's an Olympic year, so there's a lot of excitement in our sport right now.... Are you feeling that or are you approaching it from a more "training as usual" standpoint?

Michael Andrew: With all the excitement of the Olympic year, I definitely feel it! But in a good way of course! I'm just really excited for it all to start going down, although I am not quite ready yet! I've got a few friends now who have made the team for other countries and what's super exciting about that is I know I'll get my chance come June!

Although there is pressure that comes with the excitement of it all. I do my best to stay focused on what really matters and that is that my spiritual life and relationship with the Lord grows in strength because I acknowledge that I won't be able to do it without Him, and sadly I often find myself trying to...

SwimOutlet Blog: Tell us a bit about your goals and expectations for yourself with less than three months to go before Trials.

Michael Andrew: My number one goal is to make the Olympic team and compete in Rio for gold! As of right now, it seems that my best chances of doing so are in the 100 breaststroke and I believe it's going to take a low 59 to make the top two! I know God-willing, with my preparation that I am capable of crazy things. I just need to now prepare for those things and what will happen afterwards to handle that with grace and maturity.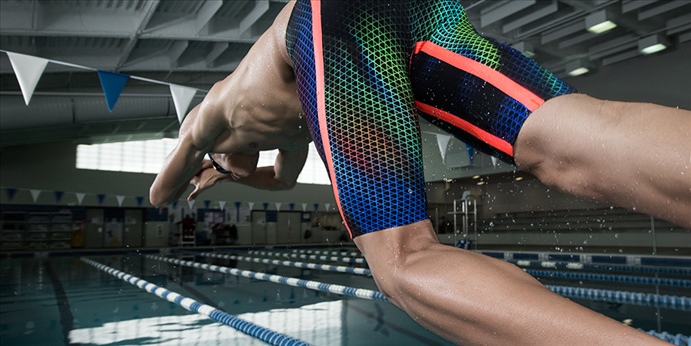 SwimOutlet Blog: What sort of things do you like to do outside of your training to get your mind off swimming? We heard you enjoy doing photography…

Michael Andrew: I do love photography and have recently ventured a bit more into videography and capturing clips around my life & practices and seeing how I can make a short clip fun and interesting. I also enjoy riding my dirt bike around the back yard (it's dangerous, yes, but we do everything to be safe including praying for God protection), wearing safety gear, no wheelies, no jumps or anything – just trail riding. Along with videography I fly my drone, and recently I've been doing a lot of fishing in our backyard pond, which somehow miraculously is well stocked with Bass! Previous seasons it was just a little mud hole as neighbor cut a hole in the dam wall that the beavers dammed up. With my birthday this month, I can add driving to my hobby as I love it already! Ha-ha

SwimOutlet Blog: Tell us a bit about the new Adizero XVI suit that is coming out in just weeks on SwimOutlet.com… it's great to see a brand like adidas get back into our sport.

Michael Andrew: This suit is incredible! It is by far the best suit I have ever raced in (not just because I'm signed by adidas)! What I love so much about it is the all the science involved in the suit's development and how it feels on the body, the compression everywhere is great, plus it is definitely the coolest looking suit on deck! There's also an added benefit to the fact that there is a breaststroke specific suit, as well as a freestyle suit, which encompasses the other strokes.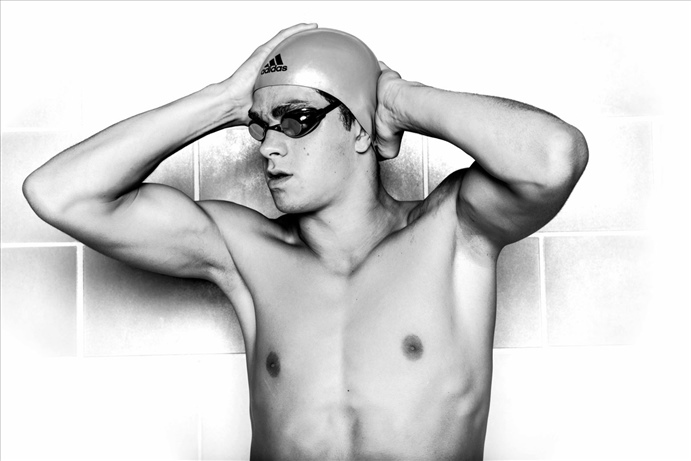 Photo Credits: Adidas
SwimOutlet Blog: You're young but you have a terrific approach and mindset for the sport, what advice would you give other young swimmers who spend hours in the pool dedicating themselves to swimming…

Michael Andrew: Thank you! If I was to choose one tip to give to other athletes it would be this: first of all have fun with it, I know that sounds hard if you aren't getting faster and you feel like you've put so much effort into training and it's just not working. The truth is swimming is just a season in your life and if it's not enjoyable why stress out so much over it. Something I love that a mentor has shared with me is this: remember when you were little and you and a friend would be hanging out either at a lake or some playground or playing tag or anything really and one of you said, let's race to the dock and back etc. I encourage you to try have the same attitude you would in that moment to embrace the inner child and race to the wall and back with the joy you had when you first started swimming and still have in you! You've also got to remember that swimming fast or dropping time doesn't define you even if everything you do revolves around swimming!

Love you all and I'll see you on the pool deck!