On Deck: Q&A with Haley Anderson
2016 Apr | By SwimOutlet.com Staff
with Haley Anderson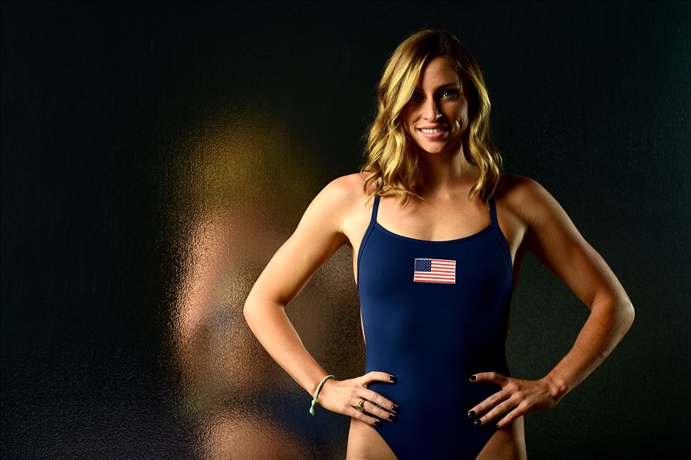 Photo Credit: Getty Images
SwimOutlet Blog: Hey Haley, how's it feel to be in the Olympic year, just 6 months away from Rio – especially since you've already qualified?
Haley Anderson: It's crazy that we are already four months out! This year has really flown by! Right now we are in the thick of training and since I have already qualified it means I can really put my focus on Rio and not have to worry about anything in between. Makes the training plan a bit easier to map out.
SwimOutlet Blog: This won't be your first rodeo, you had that great silver medal in London – so is the approach different for you in 2016 given your experience?

Haley Anderson: London was such a crazy whirlwind that I really had no time to take a breather and enjoy the journey. Now this go around I'm really making sure I am enjoying the process and the journey and taking time to be grateful for everything.
SwimOutlet Blog: In 2012, you qualified in Open Water Swimming and then almost qualified in the pool at Trials in 800m free. Is that a goal for you again in 2016 or are you just focusing on open water?

Haley Anderson: I will also be competing at pool trials since it is such an amazing experience and would obviously love to make the pool team since I was third in the 800m free in 2012. I train in the pool mostly, so I still focus on pool events as well as open water. The women's 800m is the final Friday and Saturday in Omaha, so that will be at the later-end of the Olympic Trials.
SwimOutlet Blog: What has been the key to your success the past few years since London?

Haley Anderson: My key to success I would say is staying engaged and focused on it all. It's really easy to lose track of the goals and process along the way to the big end goal. It's important for me in my training and racing to make sure I am mentally engaged as well and enjoying the sport still.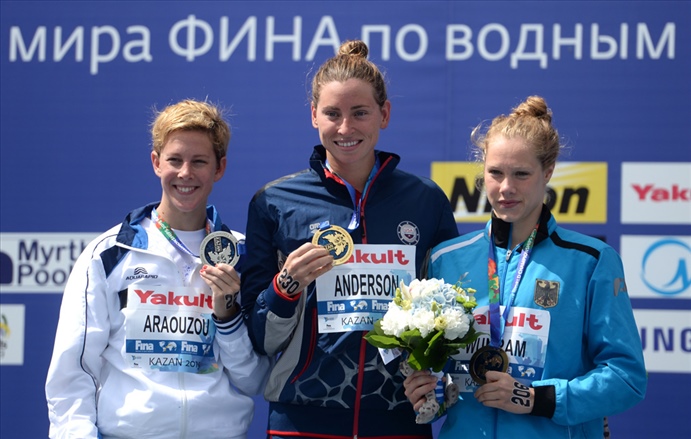 Photo Credit: R-SPORT / MIA ROSSIYA SEGODNYA
SwimOutlet Blog: What sort of dryland training do you focus on?

Haley Anderson: I am in the weight room three days a week. Two of those workouts are lifts focusing a few exercises on lower body and a few on upper body and other exercises helping strengthen shoulders and other weaknesses. The third workout is a circuit, which is always changing. It is normally some cardio component mixed with body weight exercises or medicine ball and physio ball work. And I go to yoga two-three times a week more for stretching and clearing my mind. Yoga is great for that!
SwimOutlet Blog: Can you tell us what you like to do outside of the pool to try and keep a good balance in your life?

Haley Anderson: I read a lot, which helps me to relax and kind of escape. After a hard week of workouts sometimes it's hard to leave my apartment or my bed, but I know it's important to get out and explore. I like to sit out at the beach, or go shopping or even just go for a walk. Little diversions like walks are important between the intense training and events.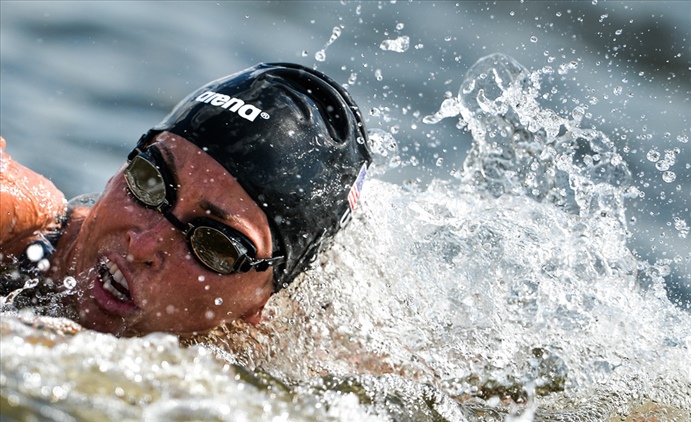 Photo Credit: R-SPORT / MIA ROSSIYA SEGODNYA