May Is National Water Safety Month
2020 May | By SwimOutlet.com Staff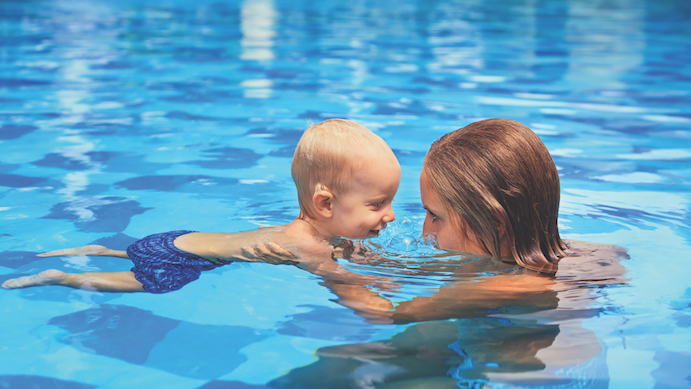 Here at SwimOutlet, we obviously love the water -- but we also recognize one important thing. Bodies of water can be lethal. Accidental drownings are the leading cause of death for kids four & under, and a top cause of deaths for kids 14 & under, according to official statistics from the CDC.
But drowning is preventable and that is why National Water Safety Month brings attention to ways that can minimize and even eliminate the loss of life due to drowning in pools across the country.


The month-long campaign to highlight and emphasize the importance of water safety is run jointly by the American Red Cross, Pool & Hot Tub Alliance, National Parks & Recreations Department and World Water Parks Association, of which SwimOutlet.com is a member.

In these challenging times of staying home and closed public spaces, we recognize that almost all learn-to-swim programs are currently on hold or canceled. Learning to swim is one of the key layers of protection in water safety as outlined by the American Academy of Pediatrics, adding extra importance this year to the awareness campaign around National Water Safety Month.



"Typically, spring is the time when families participate in swim lessons in preparation for the summer months," said Lisa Zarda, Executive Director of the United States Swim School Association (USSSA), a SwimOutlet.com partner. "We are extremely concerned that without swim lessons, there may be an increase in drowning incidences."
Nine out of 10 drowning deaths happen when a caregiver is supervising but not paying attention."There is a particular concern as many parents are trying to juggle working from home and supervising their children at the same time," said John Kirk, President of the USSSA and Owner of Little Otter Swim School, Charlotte, NC.
Water safety education is key -- so we're doing our part to highlight this to our audience.
The USSSA says if you live anywhere near a body of water, undistracted supervision is key to safety. They also advise if you have a pool, you need to have a four-sided fence with a self-closing, self-locking latch, as well as an alarm on the exit doors to the yard and the pool.
To learn more about water safety from our partners at USSSA, please visit these parent resources at USSSA and Healthy Children.
The American Red Cross has created this informational flyer around water safety. Be safe in and around pools this year – and always!