Kevin Cordes Talks ISL Season 2
2020 Oct | By SwimOutlet.com Staff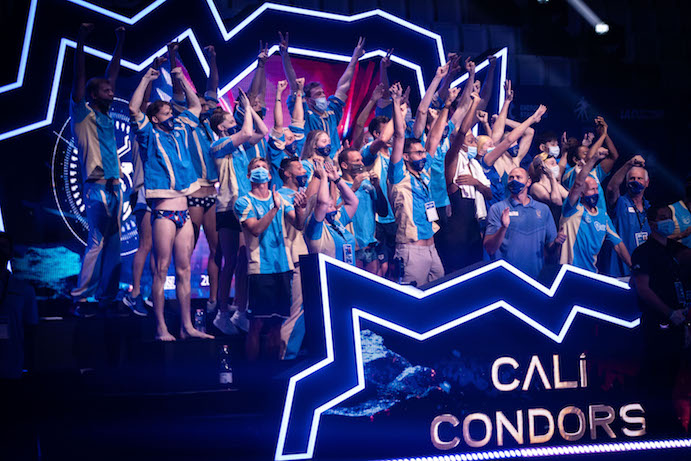 Like all sports this year, Season 2 of the International Swim League (ISL) has been much different then planned. All of the league's teams and swimmers have gathered in Budapest, Hungary -- site of the 2017 Swimming Worlds -- for a regular season of six weeks with the playoffs and final scheduled elsewhere for December. We caught up with Olympic gold medalist and Cali Condors star Kevin Cordes on a few topics after the team won it's opening match in style this month against three other teams.

Q: What does it mean to be back in the pool competing right now after a year like this?
KC: It's great to be competing back in the pool internationally and at a high level again in 2020. It's been a whirlwind year for me personally.  I have had to adjust to different training locations, restrictions with pools, being in and out of the water and I have even had to swim in several backyard pools over the quarantine. 
As far as being able to compete in the ISL, the league has given me structure and a focused goal to get my season jumpstarted for the Olympic year, and for that I am very grateful for this opportunity to train and race with the best.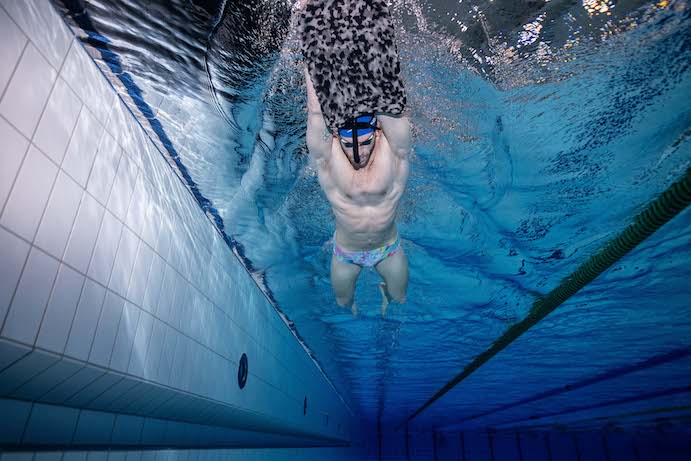 Q: What is life like in the ISL bubble in Budapest?
KC: Life in the bubble has been an adjustment so far, but it's been great to be in an environment with my friends, close teammates and we are all striving towards a common goal. With the strict safety protocols, I feel protected and at ease as I can focus on my craft and simply lock in to my training, race preparation and fine details that will help me be at my best for the Condors.
Q: Tell me your thoughts on the ISL meet format going head to head with 3 other teams and events like skins races?
KC: The ISL matches bring a certain atmosphere and level of energy that is unmatched in this sport. With more of a focus on placing and points rather than times, the team concept is brought to the forefront. ISL brings out the best in you, because all 8 lanes are elite world class swimmers who have won major races and there are no easy swims in this league. The skins that conclude each meet brings out a new level of drama because every point counts. The winner of skins may not actually have the fastest time, but the winner is who can hold up and race the best, so it brings a refreshing element to the sport that we do not get in normal racing.
Q: ISL helped with payments to swimmers this year, what did that mean to professional and all elite swimmers during this tough time?
KC: The ISL is shifting what it means to be a professional swimmer and it is a great time to be a pro and I look forward to seeing how this league will help future generation of elite swimmers.
Q: What's it like to have a guy like Caeleb Dressel on your team with the Cali Condors?
KC: It's great to be teammates with Caeleb during these competitions. In my opinion Caeleb is the best active swimmer in the world. On top of his high level of racing, seeing how he carries himself daily in his training and preparation really helps to motivate me and inspire the team.
Q: Tell us about Jason Lezak as GM, we heard he runs a tight ship?
KC: Jason has been very on top of his game making sure all the athletes had everything before we traveled overseas. This gives our team peace of mind to go out there and train and compete it's been great getting to know him. He is a great guy, great GM and someone who I have respected dating back to his swimming career. He has put this team in a position to compete and hopefully win the ISL final. And lastly, I like that he keeps our team meetings short and sweet.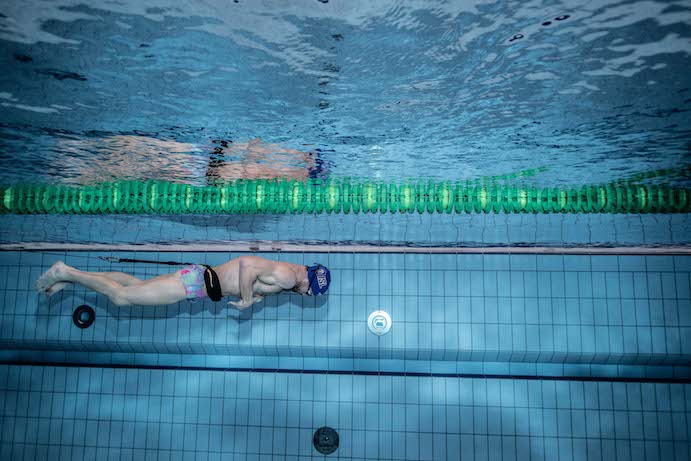 Q: You won a silver and relay gold here in Budapest in 2017 -- must be a special venue for you with good memories?
KC: I have great memories here dating back to 2017 Worlds having previously raced at my best in Duna Arena. In my opinion it is one of the fastest pools in the world, so I know I can rely on those past experiences and look forward to creating many new positive experiences in the coming weeks here with the Cali Condors.
Q: What is your favorite thing about Budapest?
KC: Budapest has amazing culture and history so being able to immerse myself in that history and culture while traveling is something I don't take for granted as a veteran swimmer. I think experiencing local cuisine and getting comfortable with your surroundings is something I find important and conducive to swimming fast.