Journey to Omaha: Part 2
2016 Jun | By SwimOutlet.com Staff
By Andrew Saeta, 2008 & 2012 Olympic Trials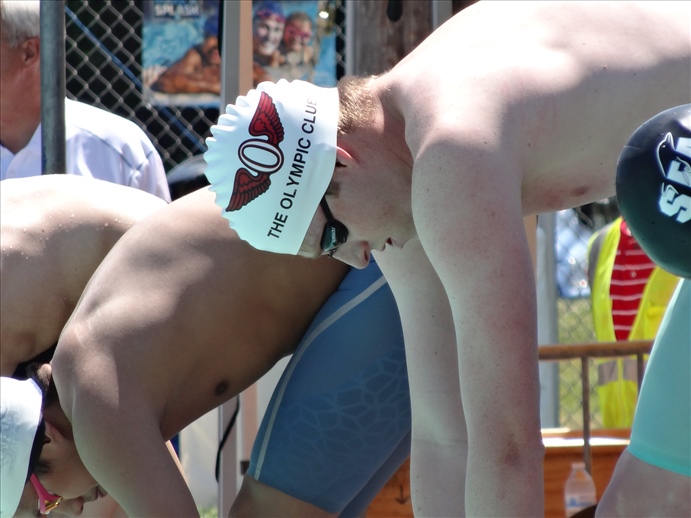 While planning out my journey to Trials, I figured it would be a good idea to leave myself several opportunities to qualify for the meet, even if I was getting a late start to my qualifying goal. After all, with the 50m free being such a short race, one unfortunate start or breakout can wreck your chances of snagging that cut. My first opportunity, an age-group meet at a high school pool in Orinda, CA – just outside Oakland – didn't pan out the way I had hoped.
I swam a 23.48, just under two-tenths of a second off the trials cut. I watched my race afterwards and noticed that as I got tired towards the end of the race, my head started to rise, lowering my body position in the water. I was also thrashing slightly left and right instead of rotating on a singular plane. I figured that I probably needed to focus more on core work going forward.
While disappointed about the 50 in Orinda, my next chance was a similar age-group meet a week later in Pleasanton. Unfortunately, as luck would have it, I got very sick two days before my swim. I had a fever of over 100 degrees, along with a sore throat and almost all of my energy was depleted. I still wanted to swim – for the practice if nothing else – and the result was about as expected. I added a few tenths from the previous week.
With the April meets behind me, it was time to go back to the drawing board for my last push to qualify in early June. My next opportunity to qualify wasn't for over a month at the Santa Clara Arena Pro Swim Series. I realized that after my previous two opportunities, I had tapered too much given how little swimming I was doing. For Santa Clara, I would continue to lift until about a week before the meet and wouldn't come down nearly as much in the pool (it's hard to come down from 2,500 meter workouts in the first place!).
Swimming can be one of the most unforgiving sports at times…and the Santa Clara meet was, unfortunately, one of those times. Over the course of two days, I swam the 50 free a total of FOUR times. That's right, four times! In prelims of the actual race, I went a 23.48 – the same time I went in Orinda. In finals, I improved slightly with a 23.41. Close, but no cigar. The next day, Sunday, I tried to go for my 50 split in the 100 free.
After a less-than-stellar race, I touched the wall with a 23.42. Consistency counts for something, right? I had one more chance to make the cut in a time trial about 45 minutes later. I put on a new suit, focused on my race strategy, and headed over to the starting area. I was extremely nervous – I knew that this was probably my last chance to qualify and I didn't want to think how disappointed those close to me would be if I didn't qualify.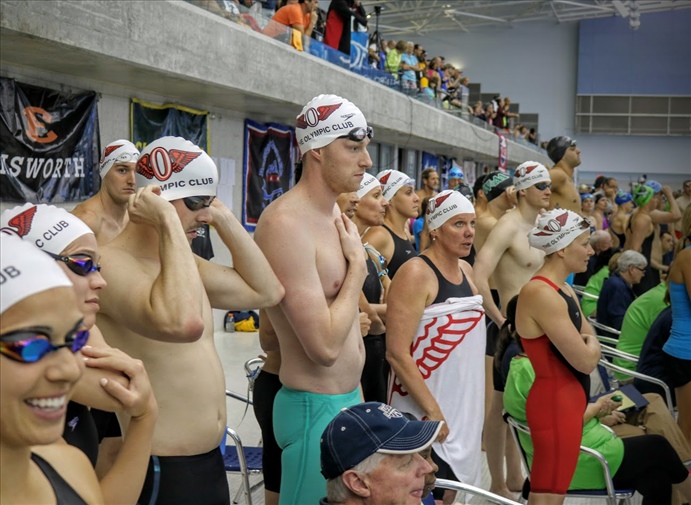 I had a great start – much more aggressive than the previous race – and felt pretty good during the race. When I touched the wall, I saw the scoreboard clocked me in at 23.34, only five one-hundredths off the trails cut. That was it. I was done. I didn't have any more chances. This was the first time in my career that I'd failed to qualify for a meet. I was devastated. After I warmed down, I quickly got changed while avoiding most of my teammates. I was so upset with myself that on the drive back home I sought out a little retail therapy at the PGA Superstore in Palo Alto. I walked away with a new putter, hoping that would distract me from my misery. After I got home, I snuck out for a quick nine holes at a golf course near my apartment. I played horribly and didn't make a single putt outside of three feet. I guess it just wasn't my day.
According to my coach, there were several last chance meets in California the following week. While I would have loved to have hopped on a plane to try and qualify down in Orange County at Mark Schubert's meet, I was landlocked due to my cousin's rehearsal dinner and wedding taking place that Friday and Saturday. However, without knowing about it, my coach signed me up for Summer Sanders' meet in Roseville, about a two-hour drive north of San Francisco. I was to time trial the 50 after Friday's prelim session, giving me just enough time after the race to get to Wente Vinyards in Livermore for the rehearsal dinner.
For the first time that I could remember, I was pissed every time I hit the water in preparation for that 50. It was as if someone had lit a fire underneath me. I was hyper-focused during practice – not my typical aloof self – and I was swimming lights out during my dive 25s at the end of practice. In fact, the day before my race, I went over three-tenths of a second faster than I had ever gone in a 25m free. That definitely gave me a badly needed boost of confidence.
At the meet itself, I was feeling ready to swim fast. I had a decent warm up session despite swimming in a shallow warm up pool surrounded by what seemed like 5,000 kids. As prelims ended, they opened up the competition pool for 15 minutes. I did an easy 300 or 400 followed by a practice dive 25. Oh man. Something clicked…like really clicked. That dive 25 was by far the best I had ever felt in the water. Everything felt connected, from my start, to my breakout, to my last fast stroke. There was no way I was going to miss that cut.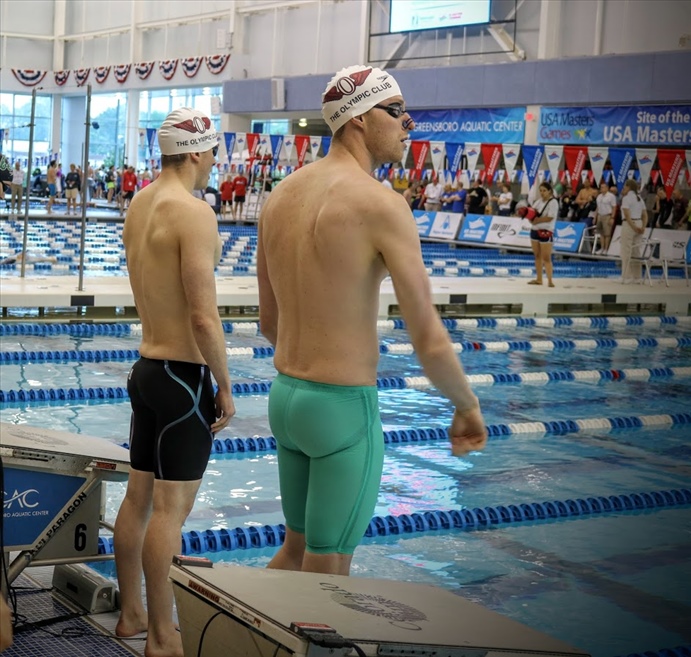 After putting on my racing suit, I headed over to the blocks. In the heat before me, there was a swimmer I had raced at Orinda who was going for his 100 free Trials cut. He had missed it by a few tenths earlier that day. After wishing him good luck, I watched him crush the cut by almost half a second. I was feeding off of his positive energy after he hopped out of the pool and ran over to his teammates cheering.
I don't remember much about my actual race. I knew that I felt good. I knew that I was swimming fast. When I looked up after my finish, I saw the time "22.46" on the scoreboard. I was confused at first. Was that time right? That would be my best time ever, including my college times. At first I thought maybe there was a timing malfunction. I jumped out of the pool to go find the timing officials. After confirming with them that everything was normal, it began to settle in that I had finally gotten the cut. It took seven different swims to get it, but my perseverance had paid off. And not only had I qualified, but my time put me somewhere around 20th in the country. Holy smokes! That's light years ahead of where I expected to be!
I learned a few things during that week of pissed-off swimming. No matter how much experience you have, you can always learn something new. I'd had angry workouts or races throughout my career, but I'd never held that anger for an entire week, letting it bottle up until just before my final race.
I learned how to channel that anger and turn it into aggression and energy. And while not entirely new, I re-learned the importance of having a short memory in swimming. You can swim the same race several times and never deviate more than a tenth of a second, leading you to believe that you've hit your max or your limit. That's a dangerous way of thinking. It's important to treat each race as an entirely new experience. Build on positive past races, throw out the bad ones and just let it all out in the pool. It worked for me.
While I'm excited to qualify, I'm putting it behind me. Onwards to Omaha!!