Introducing our New Year's Swim Challenge Powered by Swim.com! Log Swims and Win Prizes!
2019 Jan | By SwimOutlet.com Staff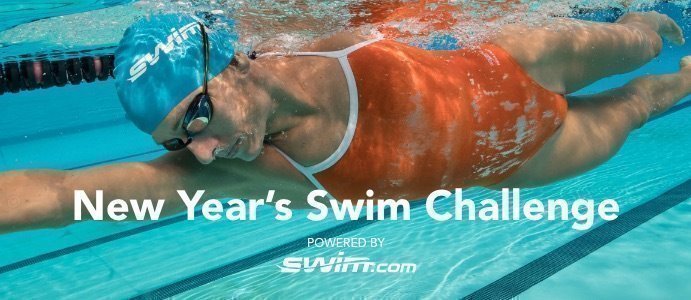 ** Congrats to the winners of our New Year's Challenge! And don't forget to enter our Carry On Challenge for February at blog.swim.com. **
Grand Prize (Samsung Gear Sport):
- Ashley M. (Appleton, WI)
$100 SwimOutlet.com Gift Cards:
- Sarah C.
- Sarah P.
- Matt L.
- Erek N.
It's the new year -- time for everyone to set new goals for 2019! In an effort to encourage the community to make swimming a part of their weekly routine in the new year, we're hosting a New Year's Swim Challenge! Join us on the Swim.com app this month and you could win a Samsung Gear Sport Smart Watch or one of four gift cards to SwimOutlet.com!
The month-long challenge on the Swim.com workout platform is designed to get you motivated to swim more in the new year. Just download the Swim.com app on your mobile device, join the SwimOutlet Club and log at least five swims between January 2 and January 31 and you'll be automatically entered for a chance to win one of five great prizes from SwimOutlet.com – including the Samsung watch!
Also, you can get a bonus entry by sharing a picture of your workout with us on social media using the hashtag #SwimOutletChallenge and tagging @SwimOutlet.
"Swimming is often an individual and even isolated activity, but it doesn't have to be," adds John Anthony, President of Swim.com. "By joining the New Year's Challenge on Swim.com, you can get a taste of what it's like to virtually join a workout group and connect with other fitness swimmers -- plus the chance to win some great prizes."
The winner will be contacted and announce on this blog post February 7, 2019.
To enter, simply follow these easy steps:
1) Visit Swim.com and download the app on your mobile device (iPhone and Android supported)
2) Join the SwimOutlet Club on the Swim.com platform and log at least five swims for an entry. You may upload your workouts using your wearable device or manually enter it into the swim.com app.
To learn more, visit the official contest page.