FIVE SANDAL STYLES PERFECT FOR FALL
2019 Sep | By SwimOutlet.com Staff
by Christle Baltazar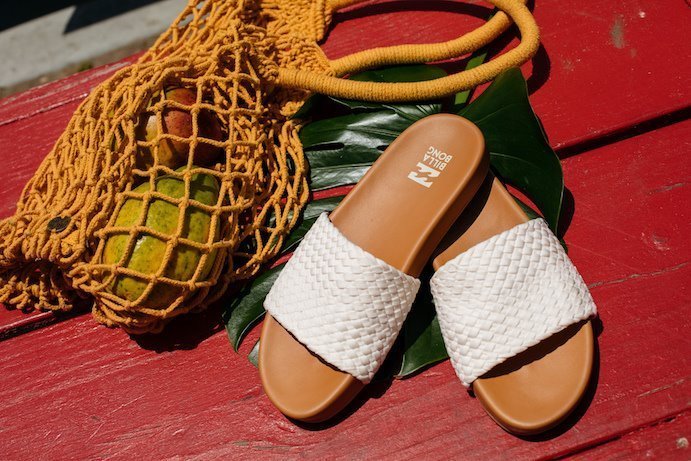 If you have ever been to a pool party, lakeside gathering, or even just your friend's backyard BBQ in October, you know your sandals are just as important as your outfit. 
There are so many styles to choose from with fun embellishments, strappy details, patterns, prints, and more. These trendy styles will definitely keep you looking fresh as we ease our way into Fall. Let's step away from the ordinary flip flop and upgrade your sandals with contemporary styles that will surely turn heads at your next outdoor gathering.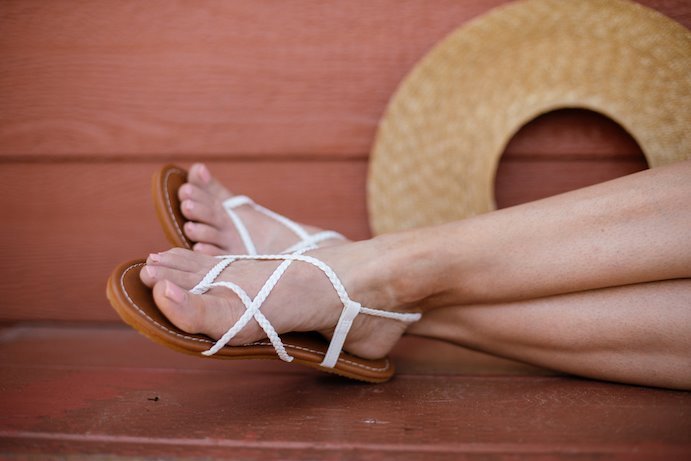 Strappy
The strappy sandal is still trending and we don't see it leaving anytime soon. The multi-strap silhouette can be a simple strappy slide or an elaborate tie-all-around-your-leg sandal. Strappy sandals are easy to match with every outfit and can make your feet look like that of a Greek goddess. They pair well with denim shorts, your bikini, cover-ups, and dresses. Check out our strappy options from Teva and Billabong.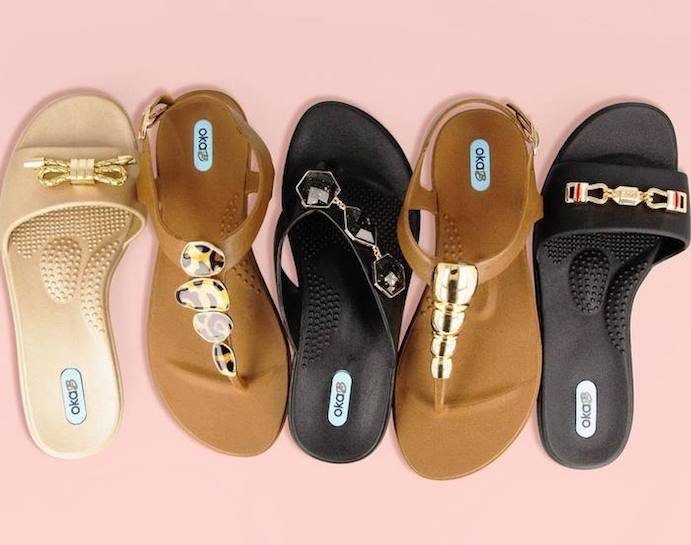 Embellishments
Embellished sandals are sure to make a statement at the next family party or company picnic. From flashy rhinestones and crystals to metal adornments, bow accents, and more. Your feet will be doing all the talking anytime you wear these out! These styles can take your casual outfits over the top. Pair these sandals with a cute mini skirt, one-piece swimsuit as a bodysuit, and chiffon cover-up. Check out our unique collection from Pia Rossini and Oka-B.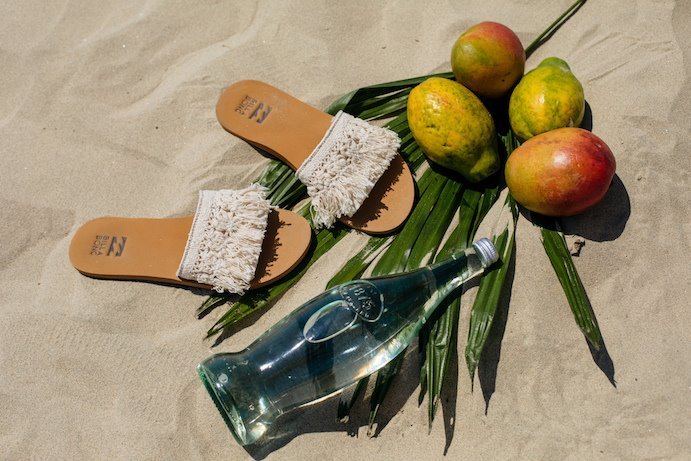 Boho-Chic
Boho sandals are not just for festival season! Match your free spirit to your sandals at the next end-of-summer get together. Bring out the fringe details, macramé straps, embroidery, and braided accents.It is the perfect addition to your maxi skirt, swimsuit, knit cover-up, and oversized sunglasses. Check out our collection from Billabong and Roxy.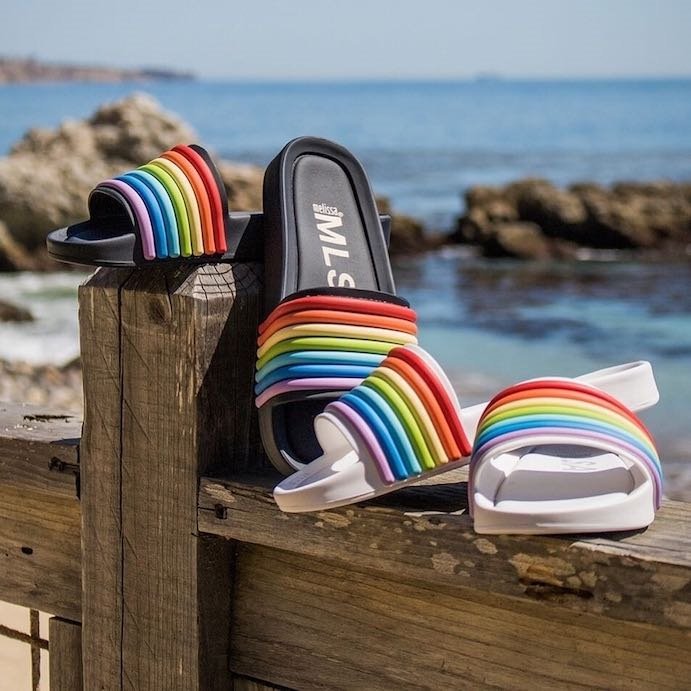 Slides
Slide sandals provide an easy on-and-off silhouette that gets you in and out of your footwear faster. They come in different materials like athletic rubber, leather, faux leather, and EVA foam. The selection of prints, patterns, and brand logos opt for many options for beach parties, barbeques, and everywhere in between. Dress them up with denim shorts and a blouse or dress them down with comfy sweats and you're good to go. Slide right into our collection from Mel by Melissa and O'Neill.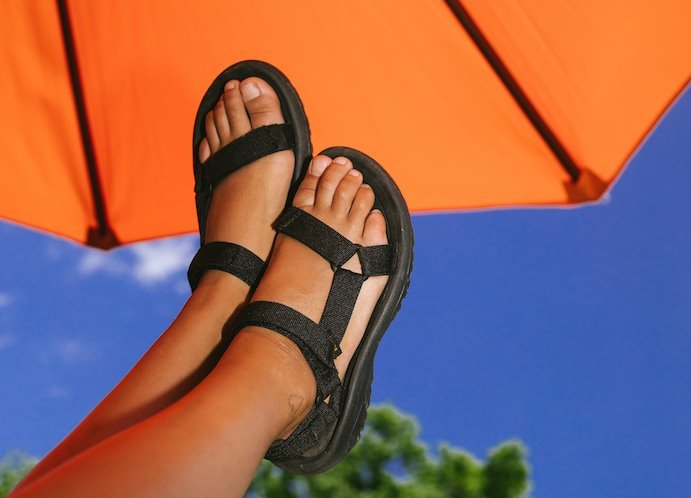 Utility Sandals
Utility sandals are perfect when you want to look cute and stay comfortable this fall! Whether you are going for a hike, a swim, or just running errands, a utility look can get you from point A to point B comfortably. Utility sandals usually have adjustable straps, a supportive footbed, and features like waterproofing or arch support. Other styles don't stand a chance against the versatile utility sandal. Check out our options from Keen, Teva, and Northside.
What sandals will you be rocking this fall?