Five Easy DIY Costumes for the Pool Deck
2014 Oct | By SwimOutlet.com Staff
As swimmers, we dedicate a large portion of our lives to the sport. As much as we try to maintain a normal day-to-day lifestyle, we find ourselves drowning (pun intended) in our busy schedules. At the end of the day, despite the endless dedication and countless hours of practice, swimmer's just want to have fun-- right? 
Halloween screams (literally) "FUN." Halloween makes it socially acceptable to dress up, binge on candy, and watch spooky movies-- what is more fun than that? Okay, so maybe swimmers can't devour a bucket of candy before a three-hour practice or stay up all night watching Hocus Pocus the night before a big swim meet. But we CAN dress up! In honor of the devoted swimmer who has a fear of missing out, we came up with five easy do-it-yourself (DIY) costumes for the pool deck.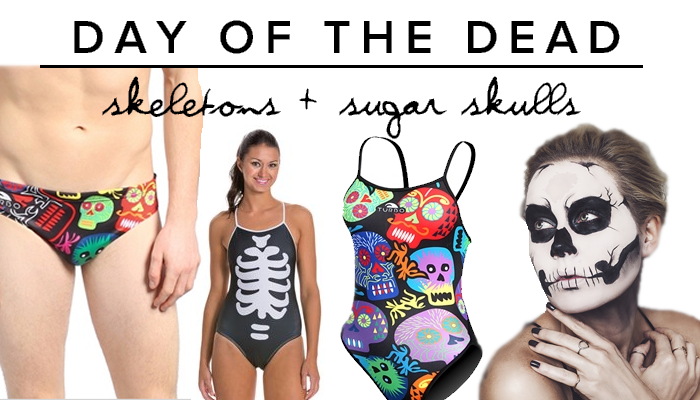 1. Day of the Dead - Technically, Dia de los Muertos (Day of the Dead) isn't celebrated until after Halloween, but it still makes a killer costume. How easy is this? Grab your favorite skull or skeleton practice suit and some black and white face paint. We suggest the Turbo Halloween Skulls Water Polo Suit or the Splish Skeleton Thin Strap (and a YouTube tutorial for the makeup).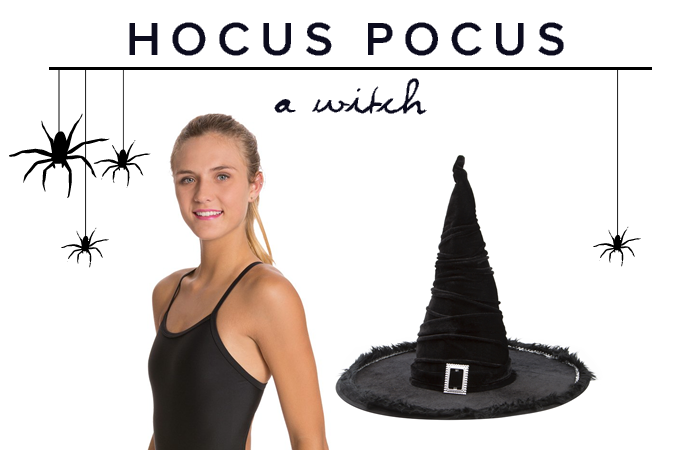 2. Witch - Welcome to the witching hour, swimmers. Cast a spell on the competition with a simple black suit and witch hat combo. Not all witches come from Salem!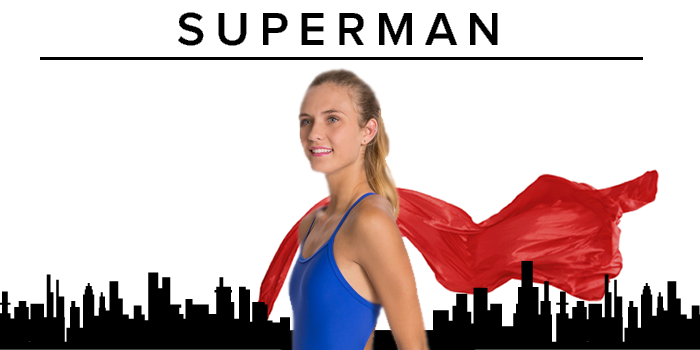 3. Superman - We all know that swimmers have super powers, so why not show them off? We can't think of a more fitting costume than Superman (or woman). Wear a solid blue suit and tie a red cape around you (so easy, right?). You'll feel stronger and unstopable-- try it, we dare you! 
For extra credit points: Dive off the blocks in your cape...it will look like you're flying!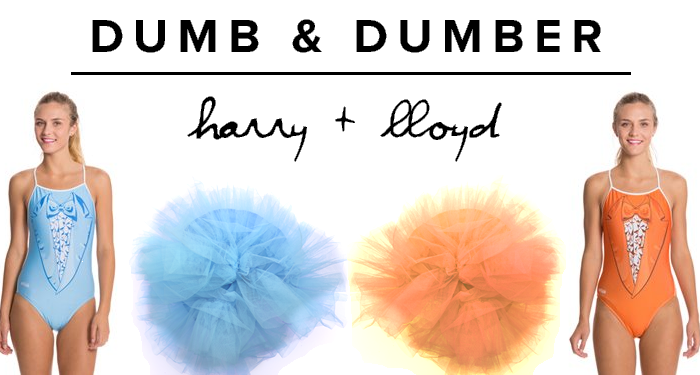 4. Dumb & Dumber: Harry & Lloyd - Perfect for you and your bestie, and just in time for Dumb & Dumber 2. We absolutely love the idea of dressing up as the iconic Harry & Lloyd. All you need is a teammate, one orange suit, one light blue suit, orange tulle, blue tulle, scissors, and two long pieces of elastic. This costume is a no-brainer (get it?). Slip into your practice suit and top it with a matching tutu. How perfect are these Splish Harry & Lloyd thin straps?
To make the tutu: Fit the elastic around your waist, and cut to size. Cut strips of the tulle and tie on to the elastic (note: the strips of tulle can be as long or as wide as you want). Keep adding more pieces of tulle until the entire length of the elastic is covered and you have a full tutu.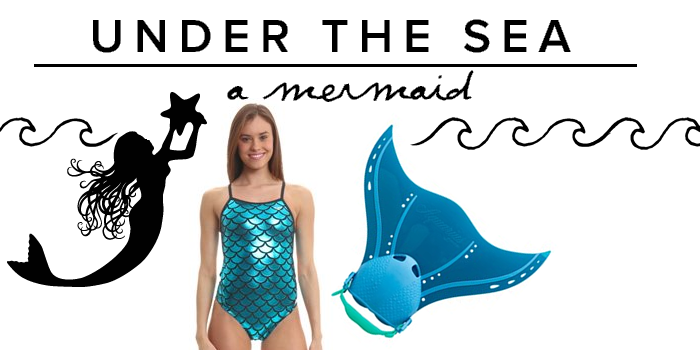 5. Mermaid - Calling all part time mermaids. Although we act the part 365 days a year, Halloween is our time to shine (literally, in shimmery scales). Want to be part of this world? Splash around with the FINIS Mermaid Fin and The Finals Funnies Mermaid Wing Back. Feeling extra fishy? Pin a starfish in your swimmer-bun post practice.
Show us your 2014 Halloween costumes by tagging @SwimOutlet and #SOhalloween on Facebook, Twitter or Instagram!