FASHION SWIM TREND ALERT: Lace & Crochet
2013 Jun | By SwimOutlet.com Staff
Looking for a way to spice up your summer? SwimOutlet.com has you covered with the season's latest trends. This week we're talking about crochet and lace fashion swimwear. Whether you're heading out for a day at the beach or lounging by the pool, you'll love these exciting new styles. Textured swimwear isn't new to the fashion industry, but crochet and lace are the new kids on the block. The added texture provides a dash of style to an otherwise plain and simple swimwear piece.
Crochet
This isn't your grandmother's crocheting. The creative knitting of crochet swimwear offers a truly unique, bohemian look. No matter your age, size, or shape crochet swimwear is both flattering and comfortable. Crochet isn't just limited to swimsuits; it can serve as cover-ups as well. From a darling pant to a chic bottom, crochet knit is a trendy option for pool and beachwear. Here are a few options:
Bettinis On Vacation Trapese Crochet Top
Bettinis Legacy Lace Trapeze Crochet Top
Body Glove Women's Crochet Brasilia Triangle Top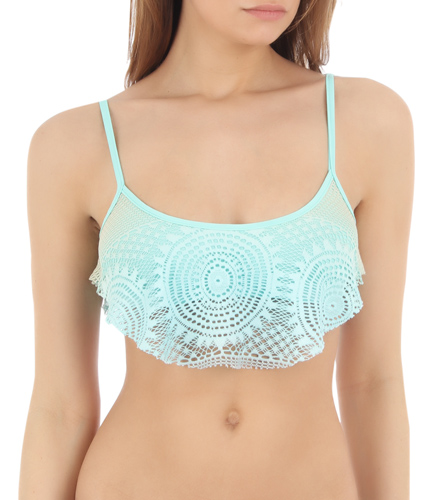 Lace
If you want to make an impression at your next outing, lace swimswear is sure to do the trick. Its intricate, imaginative design adds that touch of flair to spice up your wardrobe. It provides a lighter, more provocative alternative to its crochet-style cousin. Also, its sheerness is offset by its lining which should clear up any concerns about modesty. Lace also offers the comfort of a two-piece with the modesty of a one-piece with this stunning, stylish hybrid. Additionally, they can feature delicate detailing like or stay simple and sophisticated, some of our favorites include:
Roxy Dawn Cropped Tankini Top
Body Glove Women's Lace Solo
Body Glove Women's Lace Brasilia Slider Triangle Top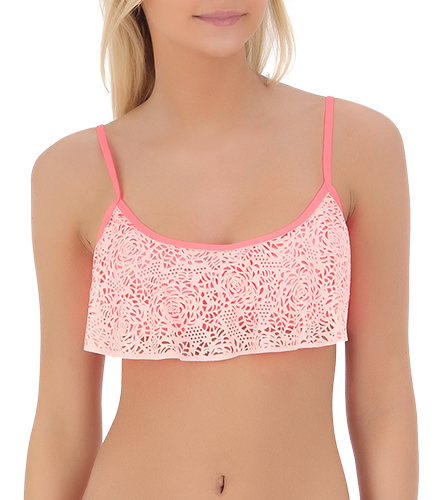 Whether you're aiming to look glamorous or simply trying to spruce up your swim wardrobe, lace and crochet has your bases covered. These textures lend just the right amount of elegance and sophistication to add a little class to your beach day. However you choose to wear them, wear them proud because you'll only look as good as you feel!