Enter our New Year, New You Challenge - and Win!
2021 Jan | By SwimOutlet.com Staff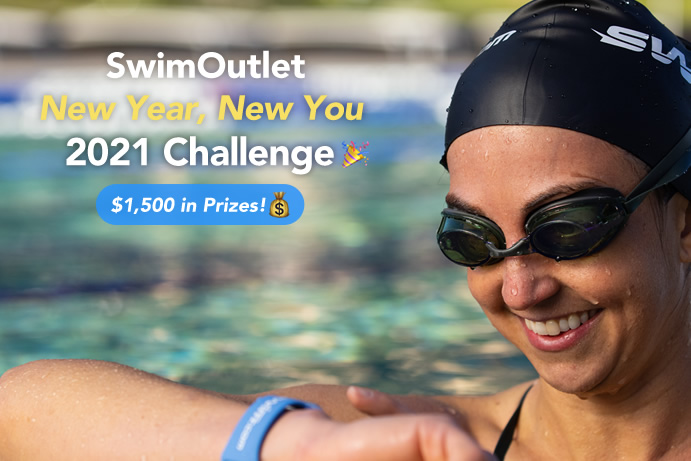 As individuals we all have the power to start anew and re-invent ourselves at any time, anywhere, anyhow we want! And New Years is a natural inflection point for many of us to reflect, set goals and look ahead. It has been for centuries.

So with 2020 in the rearview mirror and 2021 kicking off, we partnered up with Swim.com to put together a New Year, New You Challenge with $1500 in prizes up for grabs. All you have to do is track your swims with Swim.com and you could win!

Join us to challenge yourself, get motivated in the New Year -- or just to have fun and compete virtually against others and yourself.

To enter, simply:
•

Join the Challenge (there are four challenges to choose from)

You can compete in the 200m and 200y freestyle, complete 21 hours of cross-training or swim 21,000 yards in a pool or open water. Pick the challenge that suits you best -- or enter all four!

We know that 2020 was not the easiest for all of us -- but we also know that human kind rises to the challenges that it faces and staying physically fit helps keeps you healthy and safe.