Coaches' Corner: Q&A with Allison Beebe
2017 Nov | By SwimOutlet.com Staff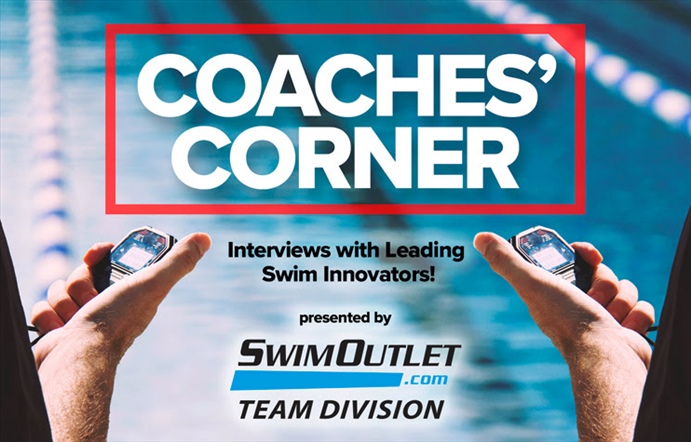 On this month's coaches' corner series we're diving in to how Allison Beebe, coach from Santa Clara Swim Club in California, develops a popular swim program in California. Read more about this coach's training style and what drives the team to success.
Q: What makes Santa Clara Swim Club unique?
Allison Beebe: Santa Clara arguably has the best history of any swimming club in the world. Every day, our athletes swim up and down the pool, following the same line on the bottom of the pool as some of the world's greatest swimmers.
Q: Tell us about your coaching / training philosophy.
Allison Beebe: I believe in an aerobic IM foundation with an additional emphasis on kicking. As swimmers get closer to college, they will start to specialize in their better events, but I think it is healthy to develop multiple strengths, and allow for some variety in what could be considered a monotonous sport. 
Q: How do you work to get the whole group on board with your philosophy?
Allison Beebe: This may be a better question to ask my swimmers, but I think one of the things that helps is that I am passionate about coaching. It helps the kids understand that coaching isn't about collecting a paycheck for me. I am truly invested in finding ways to help the swimmers succeed, and they know it.
Q: With a program that has so much history, what is Santa Clara Swim Club doing to stay innovative?
Allison Beebe: I am excited about this season because we are looking outside of our program to utilize new resources. We are in the process of bringing a nutritionist to work with our team, and I think everyone (swimmers, parents, and coaches) will learn a great deal. My group is testing a new dryland program at the end of the month, which will be individualized and will provide specific feedback for each swimmer. I am really looking forward to learning how the improvements from dryland will transition to the pool. We are also bringing a Sports Performance consultant from USA Swimming to visit. He will share video footage with our coaching staff on technical trends seen with the best in the world, and he is going to do a few talks with our swimmers, ranging from goal setting to technique tips.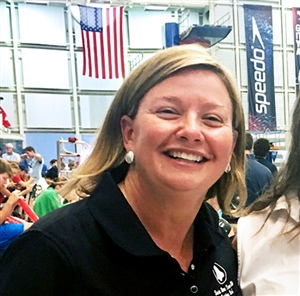 Q: Are there any tools you're using in practice that you feel are vital to your swimmers' improvement?
Allison Beebe: I think the most helpful tool is actually an iPhone or iPad. Part of my responsibility is teaching correct technique, and while I try to communicate what I see, I think swimmers learn what (and why) to change much easier when they see it. Having access to video taping really does help me become a more effective coach.
Q: What do you feel are some of the keys to your success as a coach?
Allison Beebe: There are a few things: Most importantly, I have been fortunate to work with some incredible athletes whose families supported their goals and the team. Additionally, I really have found my passion, and it's much easier to do well when you love what you do. I am also not afraid to ask questions or ask for help, and I have learned so many things by doing so.      
Q: Do you have a coaching mentor? 
Allison Beebe: Randy Reese has probably been my biggest mentor over the last decade. I also talk with John Morse from Nashville Aquatic Club on a regular basis. Both Randy and John are brutally honest with me, and I think that is important. One of my goals for this year is to talk to at least one coach a week who is not local, so that I can learn more and look at things from different perspectives.    
Q: What advice do you have for younger coaches trying to build their coaching resume?
Allison Beebe: My first piece of advice is to focus more on learning and helping your athletes rather than building your resume; the journey will be a lot more fun, and if you are doing a good job, the resume will take care of itself.
Beyond that, I would first make sure that coaching is your passion. The pay is not great, the hours are not ideal, and you are going to receive more criticism than compliments (especially as you become more successful). It is much easier to block this out and stay focused on your goals if you love what you do. Additionally, question everything. This is the best way to learn. And finally, listen to your athletes! The most effective way to help your swimmers is to find out what they don't know, and you can't do this if you are the one always talking.
Q: Looking at this next SCY season, what are your goals for your program and your swimmers?
Allison Beebe: I have a lot of goals. First and foremost, I want to continue to empower High Performance swimmers to be leaders and understand the importance of their impact on the next generations of SCSC swimmers. We have a number of younger swimmers in High Performance, and with it being the second year of the quad, getting them exposed to competing at the national level is important. There will be a lot of education this year as well- goal setting, college recruitment, nutrition, dryland, etc.