Brand Q&A: Catching up with FINIS
2015 Jan | By SwimOutlet.com Staff
As part of our efforts to give our customers and fans more product information and swim gear updates, we will be bringing you brand interviews every month throughout 2015! For January, we caught up with John Mix, CEO of FINIS known for their product innovation and, of course, that FINIS yellow!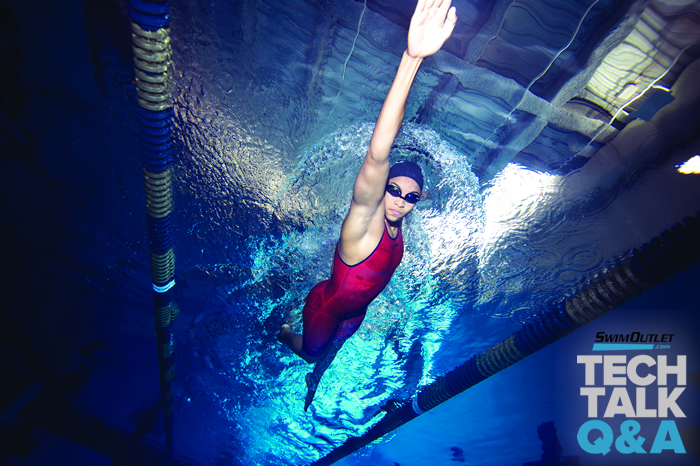 SwimOutlet.com Blog: FINIS launched its first elite tech suit last year with the FINIS Vapor. What was the reaction to that suit and how was its inaugural year in the competition pool?
John Mix: We're pleased with the overall acceptance of the Vapor. We believe we have had a real breakthrough with the fit and the fabric. Age group athletes, Masters swimmers, NCAA champions and Olympians alike have worn the Vapor and produced favorable results – that's what it's all about! We're proud to offer a suit that sits on par with the technical products we are known for.
SB: What are some things you may be looking to do with the next iteration of your Vapor suit?
John Mix: Our efforts for 2016 will be focused on fabric and fit. Our tech suit designer is in Europe this week with a member of our European staff, a former British Olympic swimmer, working on the latest design. We are fortunate to have a production partner in Europe that places a shared priority on small-batch assembly and premium fabrics, over mass production.
SB: FINIS is known as an innovator for swim training accessories. Tell us a little about how you come up with your innovations and new product development?
John Mix: I lead a talented product development team that is always focused on what's next. Together we sift through the current state of technical swimming development and what it could be. I get the most joy in doing what others may think impossible – it's doing the hard stuff that separates good from great.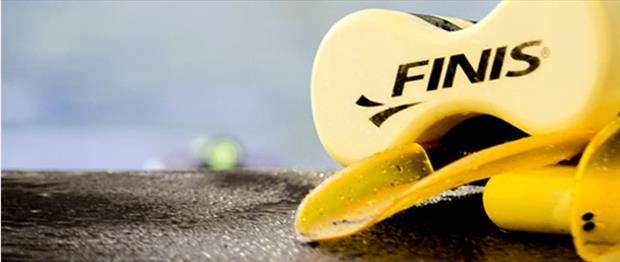 SB: Any new products out there on the market that you particular like to highlight?
John Mix: 2015 will be a significant year for new FINIS products. First to make waves is the Challenger, a fully customizable tech suit. The Challenger will offer many of the elite features of the Vapor with the added value of a high quality custom design process. Additionally, several projects are slated to launch in early 2015 so keep an eye out for what's to come.
SB: Ahh, so no advance hints! We know you also like to keep up with technology. Your MP3 player, Tempo Trainer Pro and SwimSense watch are some of the leaders in their category…talk to us a little about this.
John Mix: Working with electronics and water is certainly the tough stuff but we've taken that space head on. The more we learn about swimming, the more we understand the connection between technology and technique. We need to give coaches and swimmers as much information as possible so they can improve technique. Keep watching 2015 is going to be a fun year of FINIS technical innovation.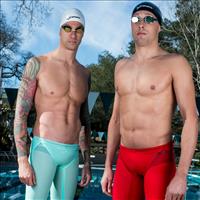 SB: How do you select which athletes you work with? You have a small group of FINIS athletes like Anthony Ervin and Arianna Vanderpool-Wallace?
John Mix: Building Team FINIS is a very careful and thoughtful process. In addition to being world-class athletes, we place overall character as a top qualifier for members of Team FINIS. Ultimately, we decided to work with a smaller group of athletes so we can give proper attention to their needs and insights. This process makes our company stronger and is the preparation we feel we need to build our brand quality.
Win prizes! Tell us your favorite FINIS product in the comments below and one lucky entry will win two pairs of the popular FINIS Agility paddle for you and a friend! All responses must be received by Monday, January 26 at 11:59pm (one entry per person).