5 Things To Watch at World Championships
2017 Jul | By SwimOutlet.com Staff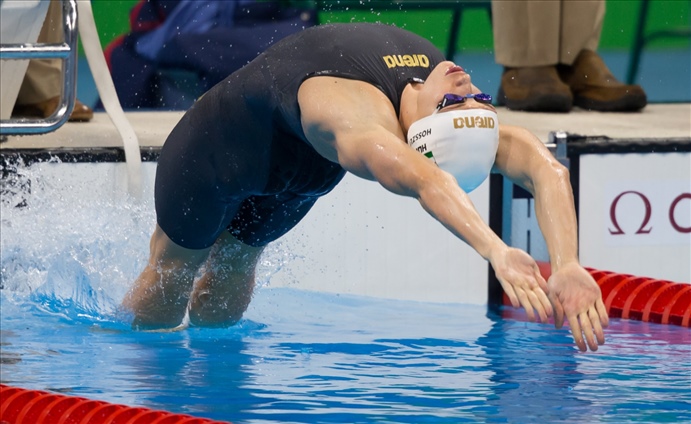 (c) FINA
Swimming Worlds Day 1 Recap
Swimming Worlds Day 2 Recap
Swimming Worlds Day 3 Recap
Swimming Worlds Day 4 Recap
Swimming Worlds Day 5 Recap
Swimming Worlds Day 6 Recap
The competition season after an Olympic year is always a bit of a downer: athletes retire, other top stars take time off or cut back on their training schedules and the media hype dies down considerably.

While we lose many of the casual viewers the year after the Games, those of us who love the sport know that there are still thousands of elite swimmers out there pushing themselves in the pool every day to become better, be faster. And the upcoming 2017 FINA World Championships is our chance to recognize the world's best on a grand stage.

This year, the Worlds are being held in Budapest, Hungary – an aquatics-crazed country known for its dominant Water Polo teams and individual swimming greats like Krisztina Egerszegi, Tamas Darnyi and, more recently, Katinka Hosszu. What the country's swim team may lack in depth, they have made up for over the years with brilliant individual stars, who are some of the best swimmers of their generation.

The setting of the pool events will be the brand-new Danube Arena, built specifically for the competition on the banks of the majestic Danube. Here are the five things we are most excited for this week!

1)   Who Will be The New Star That Emerges? This will be the first World Championships since 1998 without either Michael Phelps or Ryan Lochte, America's best-known swim stars from the past two decades, participating. But just like backstroker Ryan Murphy shot to the spotlight in Rio with his 100m/200m backstroke double, another rising young star is sure to rise up and fill the void left by Phelps and Lochte's absence.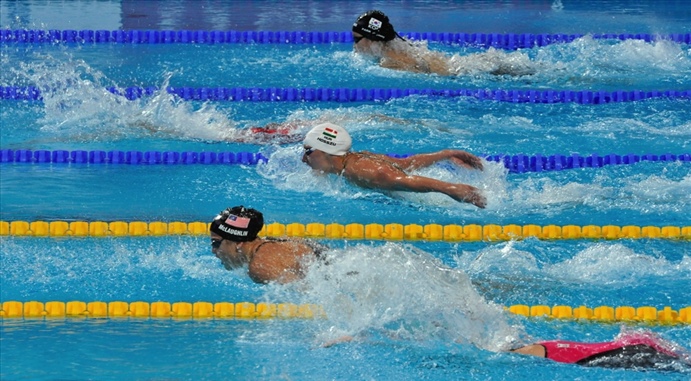 (c) FINA
2)   The Enthusiastic Hungarian Crowd – Let's be honest, the disappointing showing from the Brazilians in the pool at the 2016 Games didn't really bother us American swim fans -- but it certainly meant for some subdued home fans last year in Rio. In Hungary, expect some raucous crowds cheering for Katina Hosszu, the Iron Lady, who won four medals, three of them gold in Rio. Hosszu is entered in 6 events across all strokes! And the second week of Worlds will also see the elimination games in Water Polo where Hungary is sure to be a gold medal contender on both the men's and women's side, especially after a good group showing from both teams
3)   What Will Katie Ledecky Do Next? – We all watched in amazement as Katie Ledecky dominated the field in her signature distance freestyle events in Rio. What will she do for an encore in Budapest, especially after it was clear she trained right through U.S. Nationals last month to get herself in prime fitness for Worlds? She's expecting to compete in 200m, 400m 800m, 1500m and both freestyle relays for potentially 6 medals! But, despite all the expectations of winning, Ledecky always appears to swim freely and relaxed. Will she raise the bar even further in 2017?
4)   Mixed Relay Event on the Second to Last Day – The Mixed Relay has been held at World Championships before in Kazan, Russia two years ago -- but it has since been added to the Olympic program and we're looking forward to seeing the strategy and line-ups that coaches put out there. Since it's not an event held very often, there will only be a few data points for teams to use as they work towards Olympic gold in the event at Tokyo 2020.
5)   Can Any Other Country Step-Up? – The U.S. has won every Olympic swimming medal count by a long shot dating back to 1988 when the tarnished East German team won the medal table in swimming. While there have been some great individual performances over the past decade from international stars, no one country has shown itself to be a dominant second behind the American depth and talent. Australia, with all its pedigree and history, has struggled in recent Games and we're curious to see if any country can step up to push the U.S. a bit in future big events and over the next Olympic quadrennial. In that sense, the countdown to Tokyo starts in Budapest!