10 Reasons We're Pumped For Trials
2016 Jun | By SwimOutlet.com Staff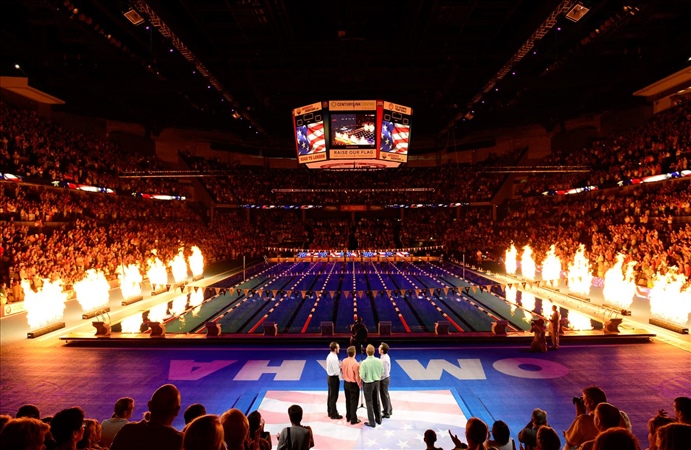 1) Rowdy Gaines & Dan Hicks, NBC Announcers – These two are not just the best announcers in swimming but one of the best duos in the TV broadcast booth in any sport, period. Their energy feeds off each other and they are wonderfully entertaining and well-prepared. Hicks's measured delivery balances well with Gaines's tonal range, and the 3-time gold medalist is able to maintain that fine balance of being pro-American without being a cheesy rah-rah cheerleader for the U.S. Check out the TV schedule here.
2) The Suits on Deck - Every Olympic cycle brings a fresh new selection of stylish racing tech suits featuring new designs, eye-popping colors and unique patterns. From Michael Phelps' new MP brand to Speedo's latest colors of the LZR X to the wide range of Arena's Carbon line of suits. We can't wait to see them on-deck next week. Hey, we're suit people!
3) Phelps, Phelps and more Phelps – OK, so we admit there will be many more storylines in Omaha beyond the Michael Phelps comeback story. But the whole Phelps package is just so unbelievable: the greatest Olympian of all time, the retirement, the comeback from probation, the new training center, the family and just-born baby. You can't help but want to follow along each night like a soap opera junkie!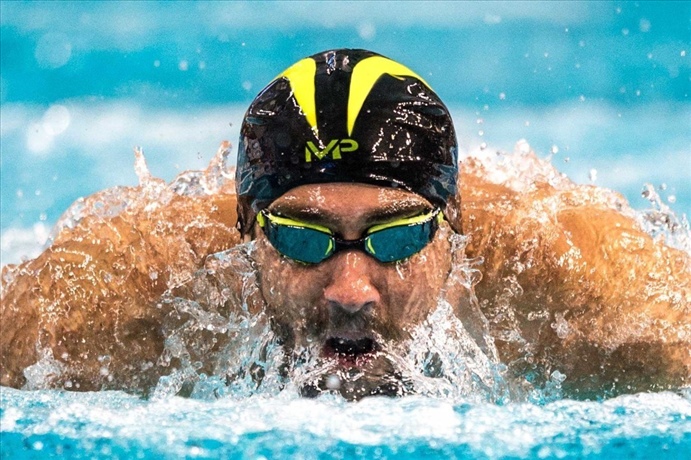 Photo Credit: MP / Mike Lewis
4) The Sporting Spectacle – The Trials in Omaha have become a major spectacle – almost like an event that only comes around every four years! Hosting for the third consecutive time at CenturyLink Center, this 2016 edition should be the most impressive yet with over 200,000 tickets already sold with sell-outs for every session.
5) Katie Ledecky & Missy Franklin – This sport is built on rivalries, and while these two are not really rivals in any true sense, we're curious to see if the television and media's fascination will shift over the next week from Missy to the more recently-dominant and record-breaking Katie Ledecky. That is, unless Missy uncorks a few. Which one of America's wonder girls will capture the media's – and public's -- attention in Omaha? We can't wait to see who wins that one.
6) The Breakout Performer – The Olympics have always been about the everyday athlete -- the little-known talent that looks for their moment to shine in the spotlight. In swimming, that athlete has to get through the Trials first before reaching that global stage. And for that, the Trials are the ultimate gatekeeper of hopes and dreams. But for those unexpected swimmers who make it nothing could be sweeter. It makes Trials both heart-filled and heart-breaking at the same time.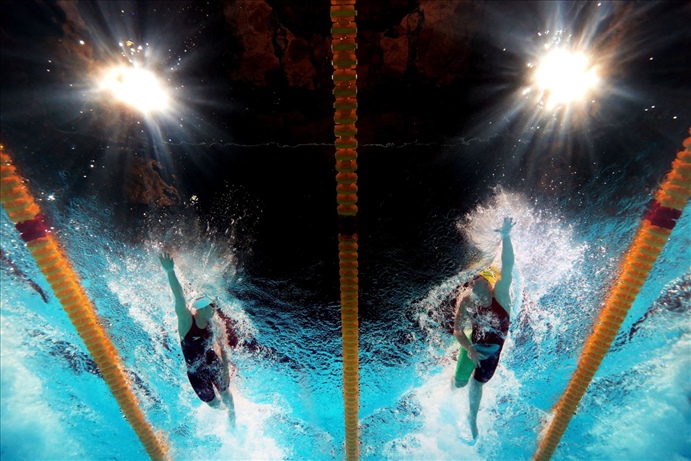 7) Celebrating our Sport – Let's look how far swimming has come in the past few decades in our country: sold-out crowds at a major arena, primetime television with live daily broadcasts, national and global news coverage, and mainstream sports stars like Phelps, Ryan Lochte and Missy Franklin. We've said it before: swimming has eclipsed all other Olympic sports in the U.S. as THE premier sport at the Games -- and this is the week to celebrate it!
8) Exploring the City of Omaha – Omaha has done an incredible job of turning their town into the city of dreams for Olympic hopefuls. Between the historic Old Market district and the energy from the CenturyLink Center, we get to see Nebraska in all of it's glory. Don't forget to keep an eye out for the SwimOutlet.com Truck while you're strolling the streets!
9) First Time Qualifiers – While we're looking forward to watching the returning Olympians like Phelps, Lochte and Franklin, we can't help but to cheer on the first time qualifiers. We have followed swimmers' stories on their quest for Omaha, so regardless if they make it to RIo, we applaud them for chasing their dreams and giving it their all at the Olympic Trials.
10) The AquaZone Fun - Like most swim meets, we're excited to interact with the swimming community. Look for our SwimOutlet.com Bear around the AquaZone for daily contests and giveaways!