What is the Speedo Dirt Bag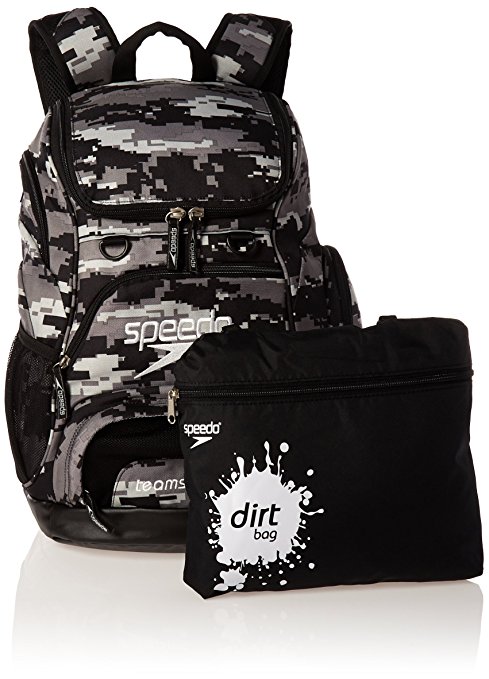 Within the best selling swim backpacks is the Speedo Teamster backpack in two different sizes, 25L and 35L. Both of these waterproof backpacks come with Speedo's trademarked and removable dirt bag™.
So what is this dirt bag™ and what makes it so special?
Every swimmer knows that you never leave the pool area without a bundle of wet gear, and keeping that separate in your bag either means remembering to bring a plastic bag or getting everything else damp including any phones, tablets or laptops you are hauling around wiuth you!
Speedo's dirt bag™ is a 10"x10" removable pouch that is made of lined