Understanding Performance Fabrications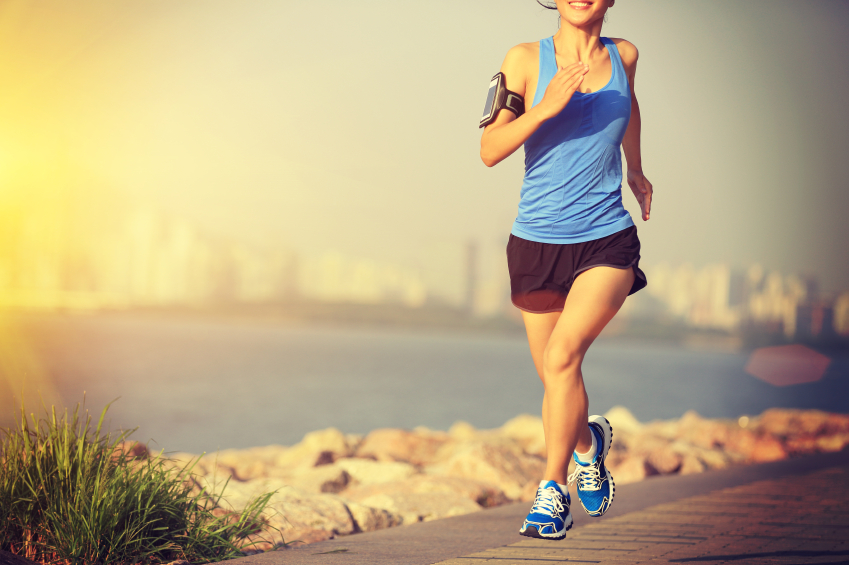 In the midst of browsing the racks or web-pages of your favorite fitness retailer, you may stumble across a few unfamiliar terms that can be brand-specific or generalized descriptions. Often times, a yoga tank or running pullover offers more than what meets the eye. Most performance pieces contain technology embedded into their fabrics, which means that a majority of your active-wear contains properties designed to keep you extra comfortable. Active-wear companies strive to keep you cool, dry, and warm throughout your most strenuous workouts. Here's how:
Staying Warm
Fitness companies realize that a true runner, yogi, or gym guru will continue to train even when the seasons change. In order to keep their customers warm when the weather cools down, companies embed heating properties into their fabrications. These warming technologies, often in leggings and active jackets, work with your natural temperatures to retain and regulate the heat your body generates.
Staying Dry
Sweating is a natural tendency that occurs when you undergo any physical activity. In an effort to reduce sweat, manufacturers include wicking technologies in a majority of their active apparel. What is wicking? Moisture wicking properties push your body's sweat and moisture away from the skin and drive it to the fabric surface for quick evaporation. Most companies have their own variation of this moisture-wicking, but ultimately they are all founded on the same idea: keeping you dry.
Staying Cool
It is no secret that holding a pose in yoga or sprinting to the finish line heats things up. Well, thankfully, fitness apparel offers an easy way to cool things down. Active apparel with cooling technology capitalize on the sweat your body produces to naturally regulate your body temperature. By keeping natural moisture close to the skin, the cooling technology work to fight your body's natural heat for a longer period of time. Other types of cooling technology include varying fabric types, specifically mesh panels. These open, breathable panels allow for optimal ventilation as you workout.
Staying Flexible
Whether you're on the yoga mat or on the trail, you don't want an outfit that is restricting or uncomfortable. Luckily, there is a special fabric technology called 4-way stretch. This flexible technology is engineered to move with your body during every stride, jump, and stretch. With 4-way stretch technology, your garment is designed to act as a soft, stretchy second skin, keeping your range-of-motion free.
Staying Sun-Safe
As nice as it is to do yoga on the beach or head out for a long trail run, you should always be aware of the sun and its powerful rays regardless of the season. Thankfully, fitness companies are one step ahead of the game. Manufacturers use the Ultraviolet Protection Factor (UPF) technology to shield your skin from the harmful sun-rays. This revolutionary fabric design specifically blocks up to 99% of the rays. Any UPF rating is good, but up to 50+ is the strongest.
Staying Fresh and Clean
In the heat of an intense workout, it is easy to forget about all of the dirt and grime caused by sweat. Thanks to antimicrobial properties, you don't have to worry about odor and bacteria until you hit the shower. Antimicrobial technologies are built-in fibers that exclusively fight odor-causing bacteria and fungus, allowing you to stay fresh while you sweat.
Ready To Run
All of these performance technologies work in conjunction with your body's natural response to fitness. They are designed to keep you comfortable, making your workouts more enjoyable. Regardless of if you are in a yoga class, running a race, or hitting the gym, these properties work together to enhance your overall exercise experience. When searching for your new workout pieces, be sure to keep this guide and these technologies in mind.