The Definitive Guide to 2018 Fashion Swimwear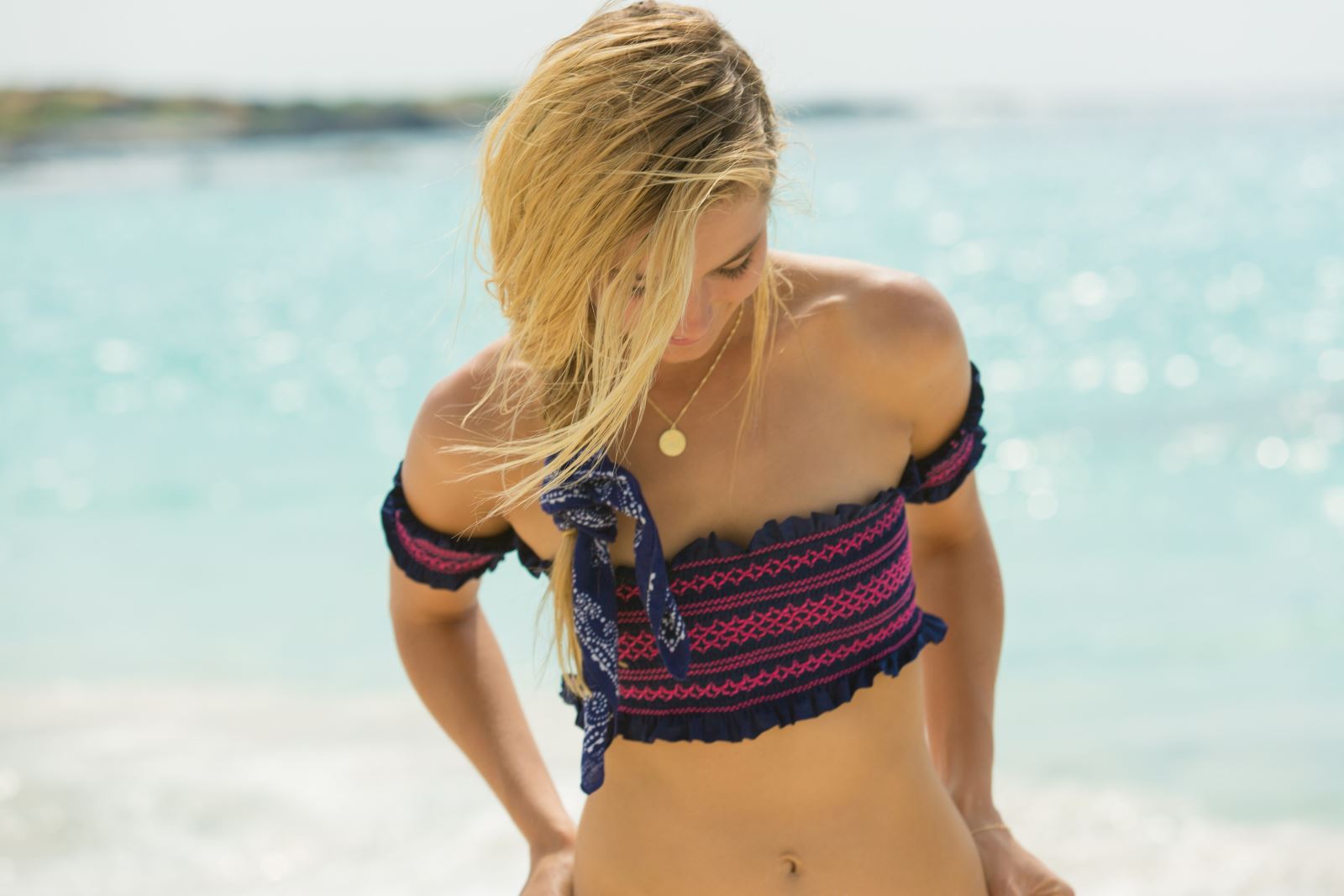 With exclusive early access to some of the biggest fashion swimwear brands we get the chance to drool over the latest trends that will be hitting a beach or pool near you this summer long before the weather warms up. 
While high necks, plunging v-necklines, high-waists and long sleeve onepieces from top designers and big surf brands are still making a splash, we're also seeing a lot of bare shoulders, edgy accents and new directions in patterns. So far, 2018 looks to be big, bright and beautiful no matter what style you get into.
Off the Shoulder with Flair
Give winter the cold shoulder with flutter tops and off-the-shoulder styles. We saw a few statement shoulder pieces in 2017, but this season they're taking the sand by storm. One pieces, bikinis, tankinis and even sun dresses get in on this style that is making a huge comeback.
Florals: Salsa or Sassy
Feeling flirty or feisty? There's a floral swimsuit for that! Embroidery and festive florals are making their way in the waters this summer in both one piece and bikini separate styles. Whether you go for an all over garden of blooms or simple floral accents, you can't go wrong this season with an amazing choice for every budget.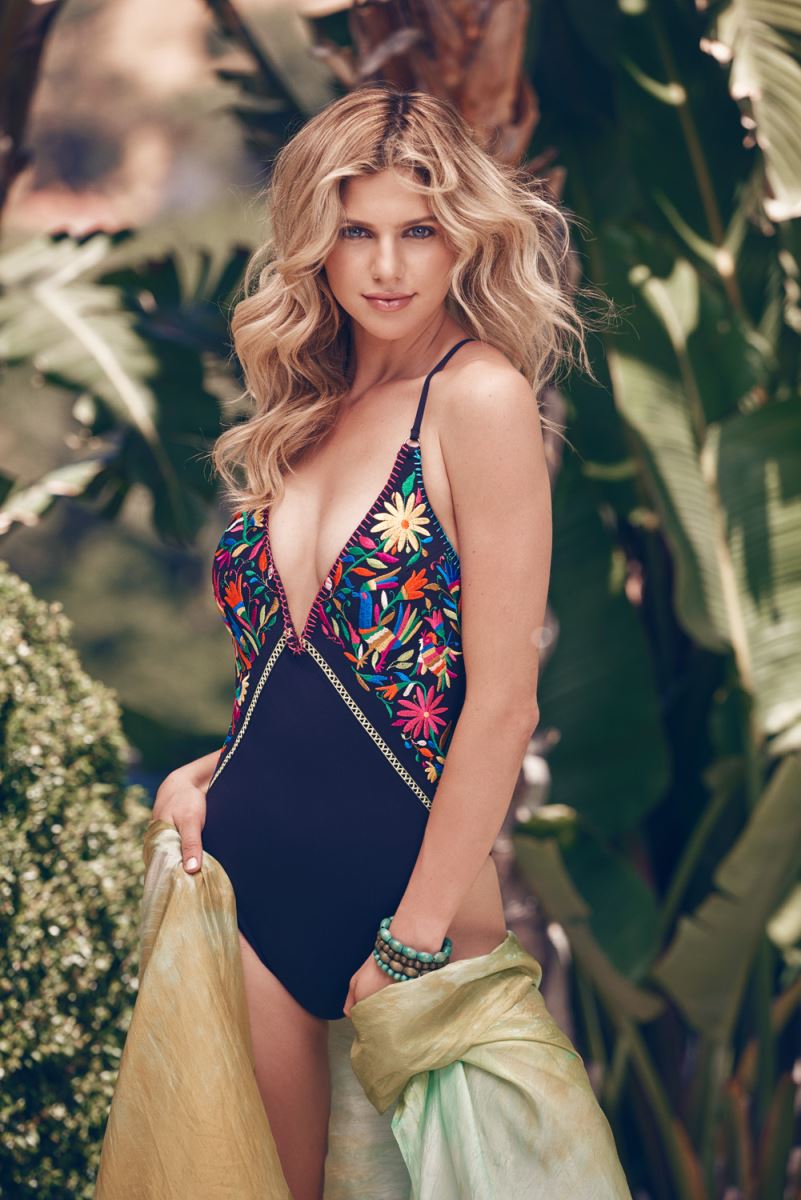 Racy Lace
Wanting something a little bit more whimsical this summer? Try a bit of lace trim on your bikini or tankini, or go all in on a lace one piece. Designers from Betsey Johnson have given us a choice of flowery pink trim or sophisticated all over black lace, while Gottex have taken it a step further giving us one pieces that can take you from poolside bar to cocktail hour without ever having to change.
Scalloping your Edges
Make waves in scalloped seams. One of 2018's newest trends, scalloped edges, adds a delicate detail to staple solids that helps to accentuate your curves. Scallops are softening up shimmering metallic one pieces, adding an extra flair to mesh cut out high neck bikini tops as well as being combined with our next pick, lace, to really get some hearts pumping.
Straight Up and Down on Stripes
Vertical and horizontal stripes are something that never go out of style, and now we're seeing them on variety of swimsuit silhouettes and color combos. Team up with laces either on the side or down the front, like the newest arrivals from Ralph Lauren, to break up horizontal stripes, or go for bold color statements on verticals.