How to Prepare for a Surf Trip
Ten out of ten surfers agree: there's nothing better than a good surf trip. Venturing into the unknown in search of perfect waves has been a staple of the surfing experience since California surfers travelled as stowaways to Hawaii in the 1930s. Bruce Brown's film, The Endless Summer, showed mainstream audiences the allure of surf travel, and since its release in 1964, countless others have embarked on "surfaris" of their own.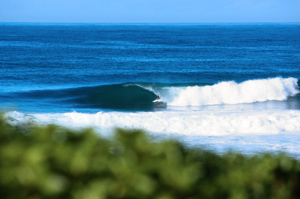 While scoring a perfect day at your home break certainly has its perks, nothing can compare to the exotic mystique of traveling into the unknown in search of the wave of your dreams. But before you unload your bank account on a plane ticket and gear, it's wise to educate yourself on the details of your adventure. Like any travel experience, a little preparation can go a long way as you plan your next surf trip.
Making the Call
Your first task will be deciding where and when to go on your trip. It's a good idea to evaluate your priorities at this point, and weigh the benefits of all the locations you're considering. Here are some key points to address:
How much time do you have? Are you going to travel for three days or for two months?
What is your budget? Add the cost of air or car travel, along with food and accommodations.
What is the overall goal of the trip? Simply to find the best surf, or mix in other activities such as hiking or taking in local culture? If your spouse or kids are coming along, are they going to be able to have fun?
What are the hazards? Are you traveling to a developing nation with a high crime rate and an unstable government, or an archipelago rife with malaria?
Don't forget about the surf. What kind of waves do you want to surf? Right-hand points, beach breaks? Also, make sure you coordinate the season with the region you're traveling to in order to maximize your chances of seeing some solid swell.
Gearing Up
In addition to packing your favorite board and at least one backup, it's crucial to be prepared with all the essential surf gear, especially if you're traveling to a remote destination with no surf shop. Wax, sunscreen, towels, two leashes (in case one breaks), fins, fin key, rash guard, wetsuit (if necessary) and a simple ding repair kit are all necessary items to have on a surf trip.
When it comes to the decision between bringing your own boards and renting a board, well, that's entirely up to you. Most non-beginner surfers like to take their own boards to maximize their surfing experience, but if you're new to the sport and are going to a location that offers board rentals, it might make sense to avoid the cost and hassle of transporting boards altogether.
If you are taking boards, make sure to invest in a good travel board bag, and pack your boards carefully with towels and clothes, or even bubble wrap to ensure they arrive ding-free. Also, make sure to check with the airline to see what the board limit is and what, if any, are the extra fees you'll need to pay.
Local Knowledge
You've got your spots mapped out and you've got your gear – now it's time to do some homework on the web and gather as much data as possible on the breaks you'll likely surf. How do you get to them? Are there roads or do you have to hike in? What types of swell, wind, and tide combinations work at which spots? Remember, if you're only going to be in the region for a week or two, you'll want to maximize your time there by knowing where to go ahead of time.
Of course, for many locations, especially the un-crowded ones, there won't be much information available. If this is the case, try to connect with local surfers in the area to get the lowdown, and don't be afraid to do a little treasure hunting of your own.
If you're planning on fitting in some activities other than surfing, put together a loose itinerary that's built around when the surf will be the best. Schedule the other stuff – like golf, horseback rides, or hikes – for flat or windblown days.
Getting There
Getting from the airport to the surf can be quite a challenge in some places, depending on where the airport is located in relation to the coast. Renting a car does come with its headaches (driving in unfamiliar urban areas, theft, damage, etc.), but a car also gives you the most freedom as a surfer because you'll be able to explore the coast at your discretion. However, in some cases, it simply doesn't make sense to have a vehicle.
Boat trips, surf camps, and guide packages are all great ways to avoid having to rent a vehicle. If you have the means, employing a guide or driver is a great idea because you'll always be in the right spot at the right time, and you won't have to worry about getting lost on the way.
Go with the Flow
When you're on your surf trip, it's important to remember to roll with the punches when unforeseen obstacles get in the way. Expect the unexpected. Be prepared to make the best out of any situation, and always make safety your number one priority. Even after you've researched all there is to know about a particular stretch of coast line, there will always be some curveballs – but that's what the surf trip is all about: adventure.
Safety Tips
Depending on where you choose to take your surf trip, safety concerns will range from stubbing your toe on a slippery rock to avoiding dangerous banditos armed with machetes. Generally, less developed nations are a bit sketchier in terms of social violence and crime, although even European destinations aren't free of danger. To reduce the risk of attracting potential human danger, do your best to appear modest – the less ostentatious the better. This doesn't mean you'll be able to blend in with the local community (you won't), but the less attention you bring to yourself, the better.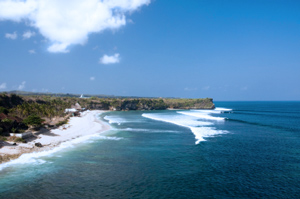 Place special emphasis on adhering to all your standard ocean safety guidelines. It's possible you'll be traveling to a destination with sub-standard medical facilities, so it's always a good idea to error on the side of caution. Always ask a guide or local surfers about any special hazards when surfing a new break. Whether it's urchins, rip currents, or a sharp reef, you'll want to know what you're dealing with ahead of time to prevent unnecessary injury.
Stay hydrated and use plenty of sunscreen. The most common injuries endured by traveling surfers are dehydration and sunstroke, both of which are easily preventable.
Time for Travel
One of the coolest things about being a surfer is that you get to travel to exotic locations, surf amazing waves, and take in the sights, sounds, and cuisine of a foreign land. Even a weekend camping trip with just you and your buddies can be an unforgettable experience. However simple or elaborate your next trip is, remember to plan ahead, bring the right gear, understand local circumstances, and always make safety a priority.