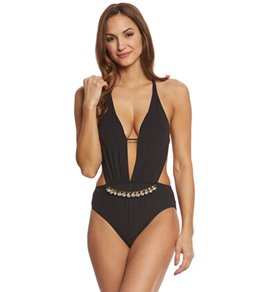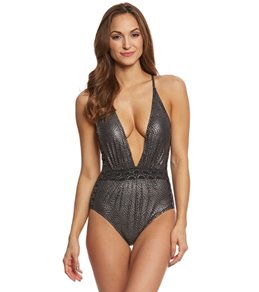 loading more items... 60TH ANNIVERSARY COLLECTION
To celebrate the 60th anniversary of Gottex Swimwear, they've introduced the Jewel Box collection, a glamorous capsule collection created in honor of this event. This story is all about extravagancy, glam, luxury, sophistication, innovation, and chic style.
The collection includes rich and unique fabrics, prints, design details and accessories, alongside golden, bronze, silver, dark shiny blue, black, and glitter motifs. It also features gold and pearl accessories, Swarovski crystal fabric, special macramé made of black bindings and crystal beads, photoprints in gold, bronze and silver shades, and silver lamination on top, laser cut embroideries on top of different kinds of mesh and nets. In addition, silver lurex fabric, silver foil printed fabrics and laser cuts, gold zippers and black velvet lycra round out the number of luxurious details this capsule brings.
All these elements were exclusively designed for this 60th anniversary capsule collection, which give the spectacular, sexy styles an extravagant, glamorous, luxurious, sophisticated and rich look.